Lovely hand made gifts from BC!
I was stunned when my husband brought my swap package home from the post office. It was from BC!! I knew then that AnnT was my swap buddy. Without even thinking I tore into it and didn't notice the order in which to open. Heck, I was sooo excited!
The first thing I could get to was a lovely handmade board that Ann and Moe hand make. The wood is "Vancouver Island Big Leaf Maple". The grain is amazing and it will never be cut on. This will strictly be used for serving. It is just way to beautiful to scratch! Charles has already deemed it wall worthy!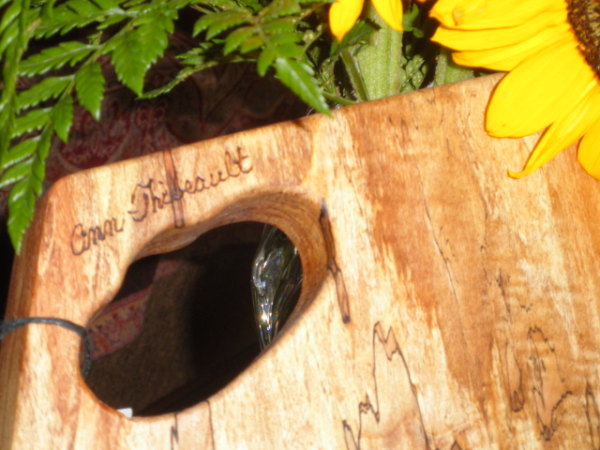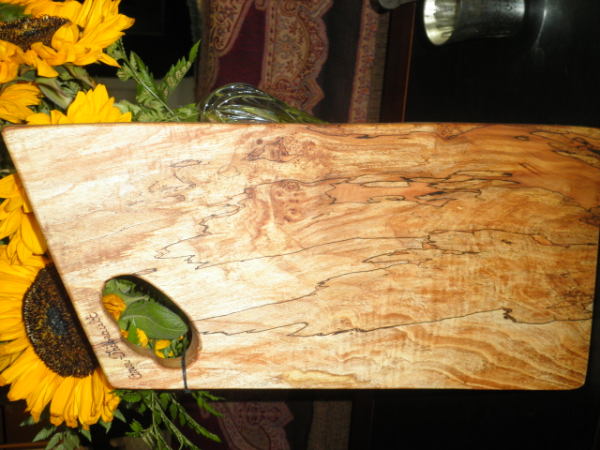 The next envelope contained a handwoven towel from "Leola's Studio" in Whippletree Junction, BC. Leola teaches a variety of textile arts such as weaving, spinning, knitting, crocheting, dying, woven tapestry, tread painting, quilting techniques and more! This is a very special piece that will only be used for looking at! LOL! The detail is wonderful! I love it and it matches my kitchen perfectly.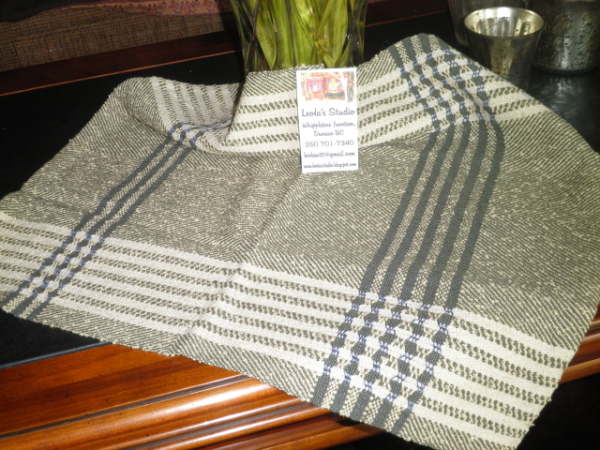 I couldn't have been more thrilled with the first two items and then I found another envelope. Inside contained linen tea towels/napkins with a handpainted apple design that's a one of a kind design. They are so nice and will look perfect on the four top dining room table.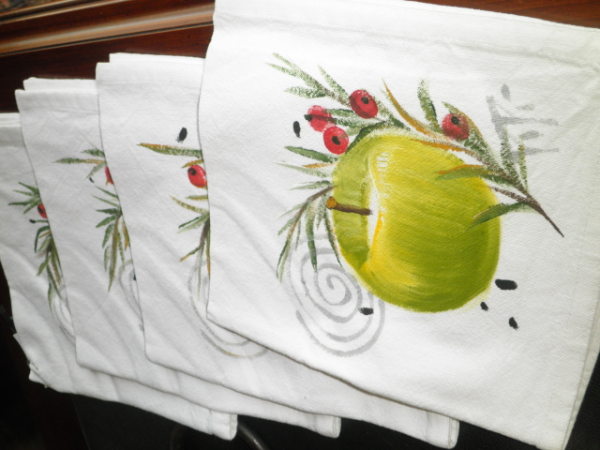 Here is everything together!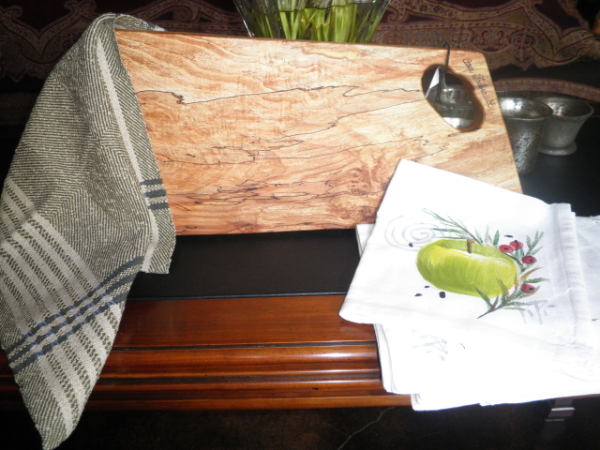 Ann, Thank you so much for the hand made items. I have always appreciated the art of making anything with one's hands and these items are so nice!
To top off my big swap day my Son came in from Kansas and surprised me!!!