Sneak Peak Vanity and Laundry Cabinets
enduring
December 23, 2013
Well the cabinet guy just left for the week and isn't quiet done. He had a lot of modifications to do to get my laundry tower conformed to accommodate my hidden maintenance area. Then the vanity was pretty straight forward except for the Toe Ductor. It is not easy to get the connections made. My DB had a bit of a struggle with the flex duct connection to the steel boot thing. Brett (cabinet guy) also struggled with the same procedure when hooking the flex duct to the toe kick boot. Its all in now.
PICTURES
Before: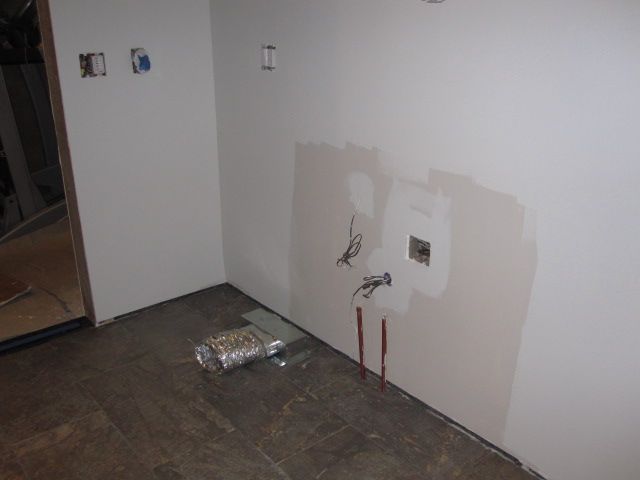 After: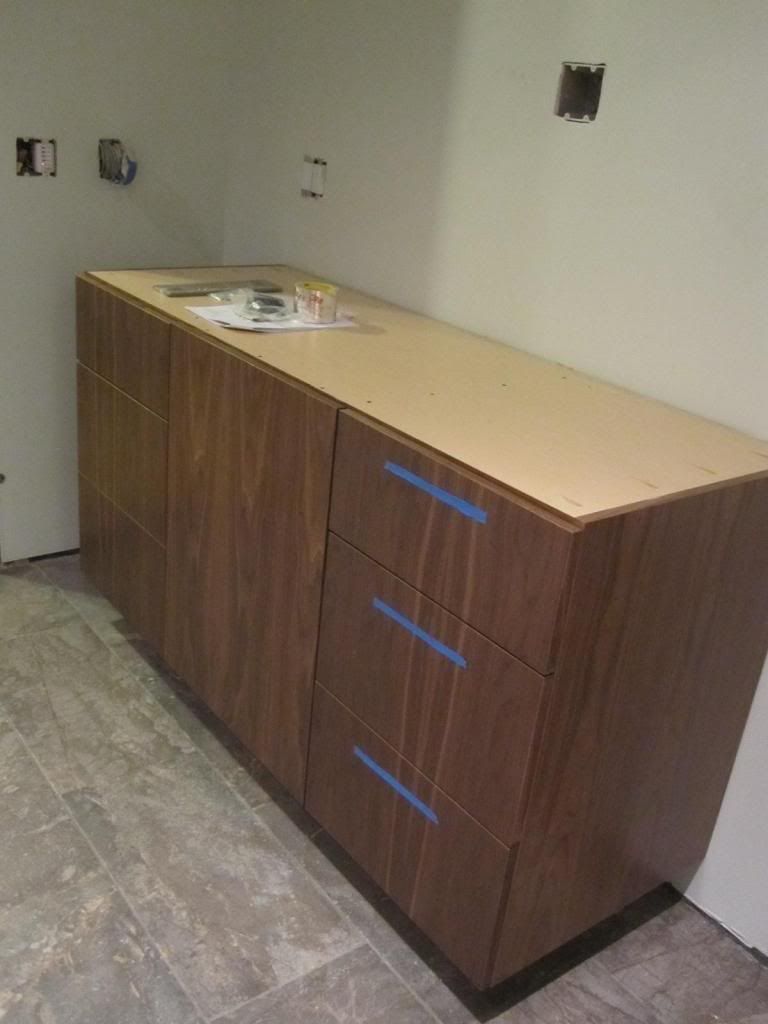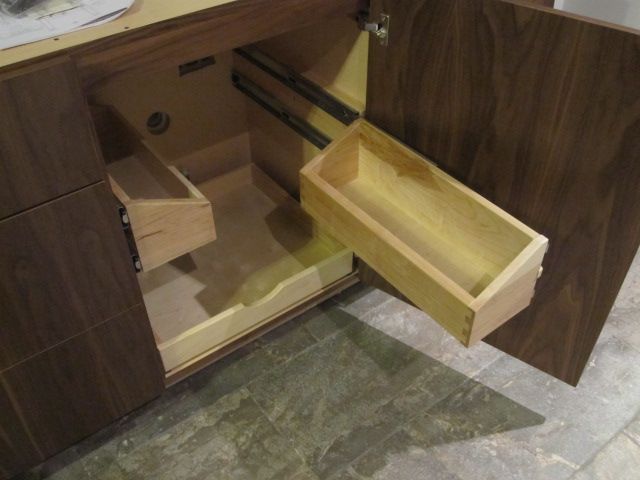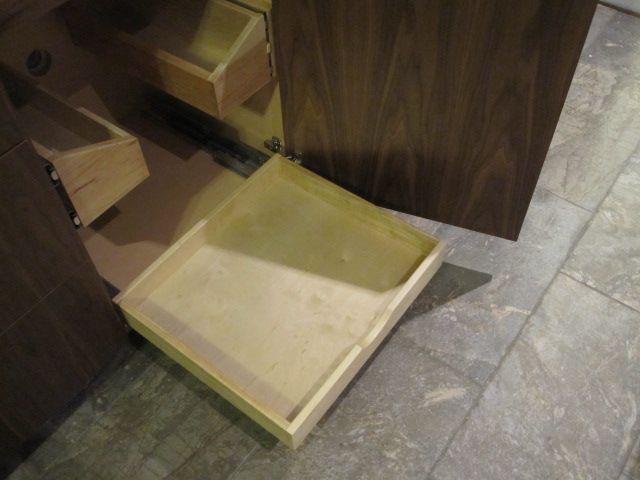 Before: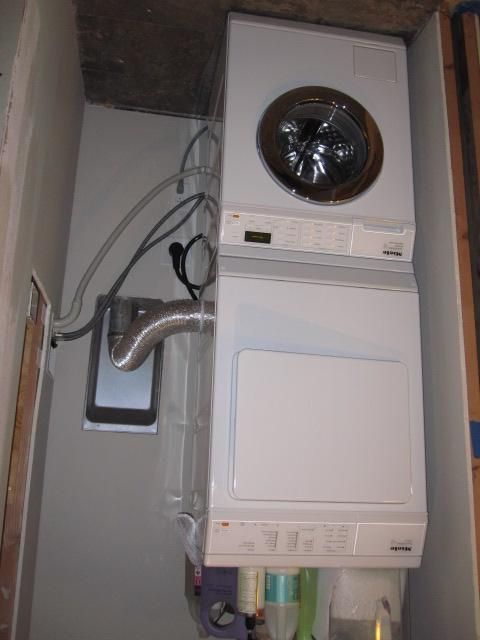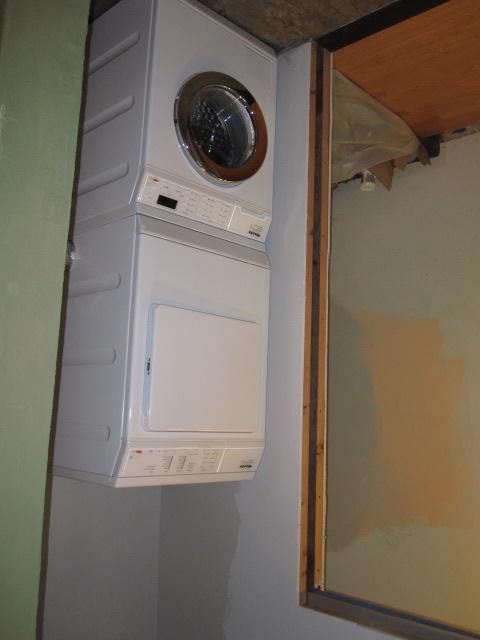 After:
Laundry basket made out of felt will go here.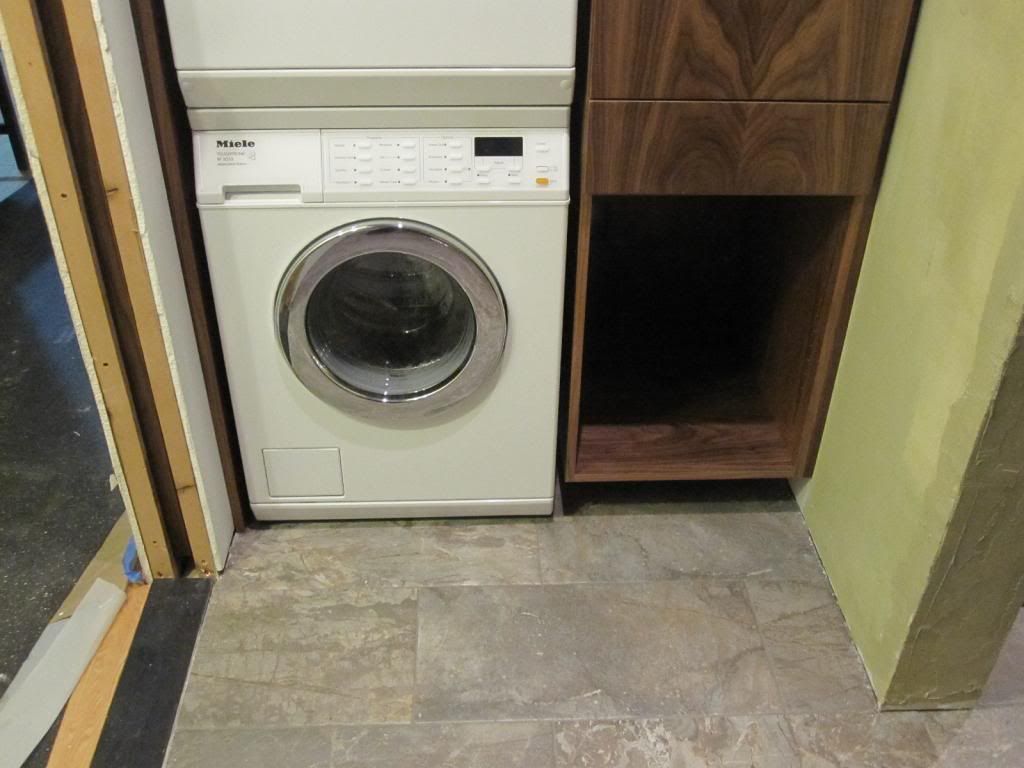 I see a crazy kitty!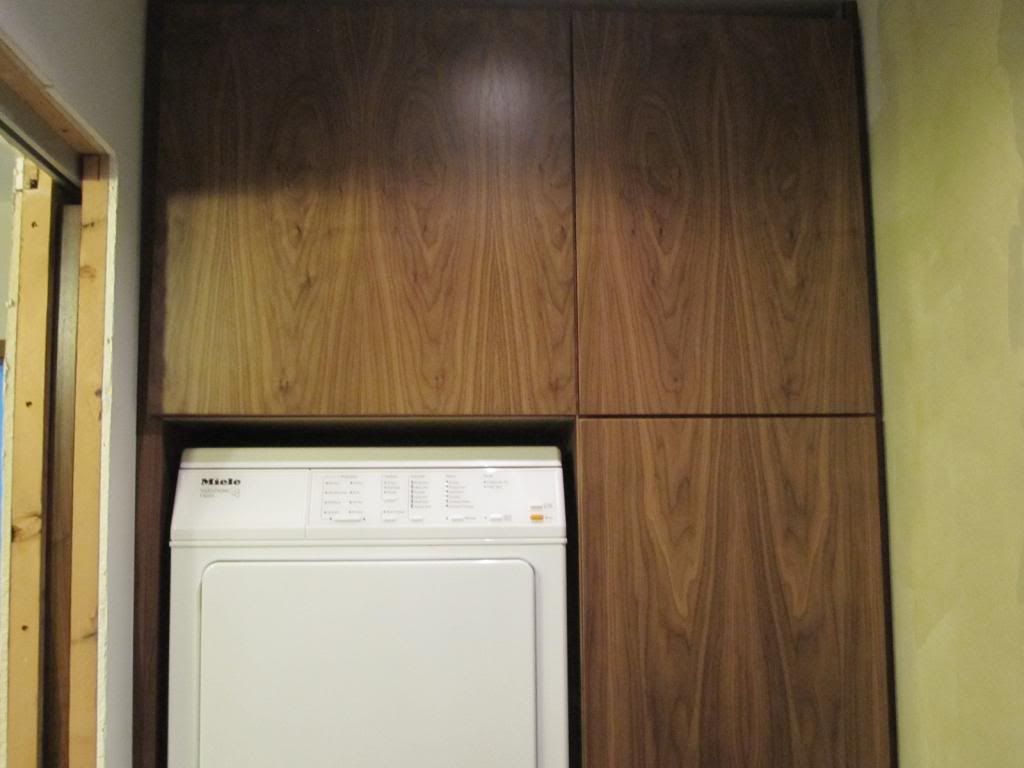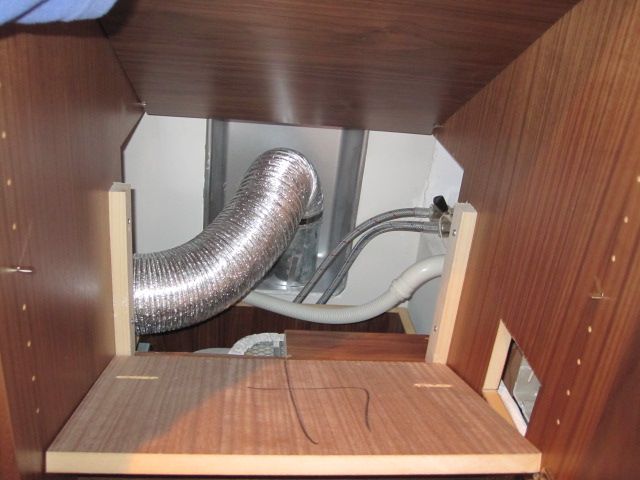 I'll besure to have the door open when I iron so I can access the inside of the cabinet. My iron will go in there. My soaps on the second shelf. If I put a pull out in that middle area it will have to be mounted to the sides.

Needing to complete:
1) Door jambs need finishing, door hardware, detail the maintenance access.
2) Toe kick veneer needs placed.
3) Electrical outlets, heated floor connected, sconces, 4) LED in toe kick area, and inside doored cabinets, and inside medicine cabinets.
5) Counter placed.
6) Plumbing fixtures installed (TOILET).
7) case work about the room.
8) Medicine cabinet made out of walnut.
9) Hardware for cabinet doors and drawers to be selected.
TILE & CAULK (me)
I am so please with it so far. There were issues but I didn't change out the mistakes. I thought the work looked very good to this point; don't press my luck with style errors that were made. Such as all the horizontal grain I wanted on the cabinets were vertical :0 But I decided to stay with it because my doors had vertical panels in the paneled doors. I didn't expect that either but it was clearly pictured on a pamphlet that I ordered from. Unfortunately the sample picture of the door was of cherry and I didn't notice the grain direction. But when I saw those doors this summer (yes it has been that long!) I about fainted. I will have 4" baseboard on the wall, 3" vertical case work, and 4" horizontal rail at the top. My design, I hope it looks ok :/