Pic of our shower tile in progress and a question re grout
treasuretheday
December 27, 2011
We're making slow but fairly steady progress now in our masterbath reno. The floor is tiled and grouted and the shower is about half-tiled. We're using a non-rectified porcelain tile with travertine deco accents and going with a 1/8" grout line. The shower floor, ceiling, niche interiors and horizontal accent row have 4" squares which are actually tumbled. Because I am sorting through those tiles to choose the most uniform, we are still able to use a 1/8" grout line despite their irregularity.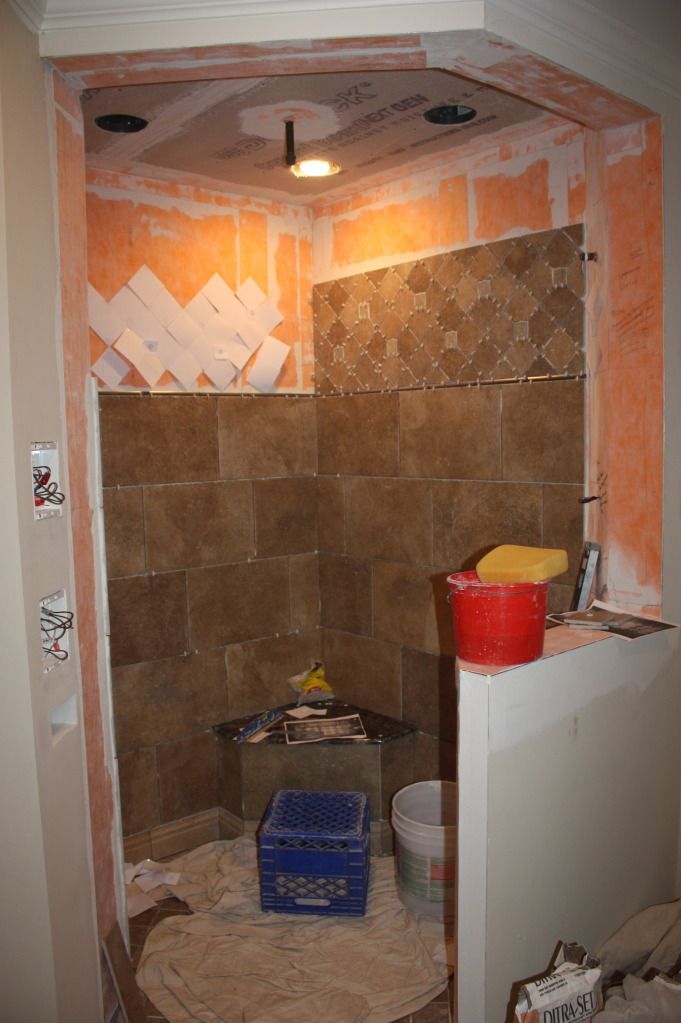 Other than choosing the color, we neglected to discuss grout options with our tilesetter prior to the floor being grouted. He used a non-epoxy Polyblend sanded grout on our floor.
The freshly grouted floor: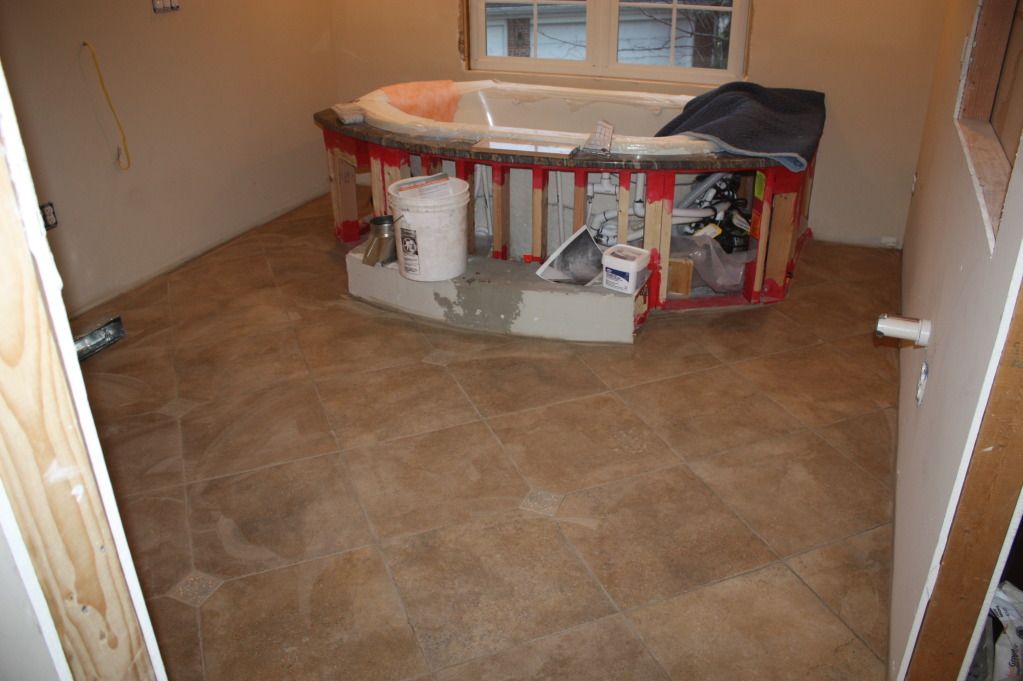 We have Ditra on the floor and a Kerdi shower. Our #1 goal is to avoid water penetration but ease of cleaning and avoiding any mold/mildew issues is a very close second. Am I correct that epoxy grout would be the way to go?
Would it be a good idea to switch to an epoxy grout for the shower? Unfortunately our chosen color doesn't come in epoxy but I'm told that an epoxy can be added to it... would that be ok or should we choose a grout that actually comes in epoxy?
Any advice is appreciated... Thanks!!!