Peppi - You are a Superstar!
ArabellaMiller
March 1, 2006
YAY PEPPI! Thank you!
My swap package arrived today while I was out and thankfully, I had a 4 year old to stand guard over it until I returned (not that the babysitter was going to open it, but he stayed with it, just in case!)
He was kind enough to let me open it:
WOW! What an amazing assortment of goodies - where to begin?
How about with the very cool spatulas, whisks (I LOVE whisks):
Aren't they cool?
And how about the 2 delicious Yankee Candles, and candle holder - one is Roses & Ivy, the other Apple & Rose: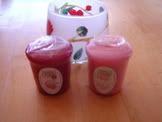 Some wonderful Burt's Bees stuff - Peppermint Shampoo (you can't believe how good this smells) and lip balm: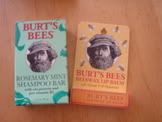 Peppi was even kind enough to remember my poor old cat and send a treat for him. He's trying to act indifferent in the photo, but he really does love his treats:
Here's my FAVORITE! An adorable apron, isn't it funny?
Here's Lucy modeling the apron: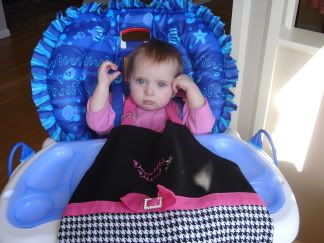 And, last but not least, some delicious Godiva chocolates:
Hey, 2 chocolates are missing! I think I see the guilty party: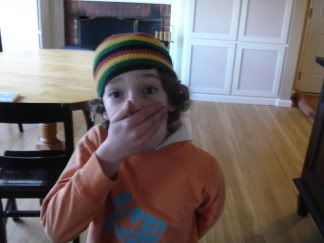 Thanks for a great swap package Peppi! I'm thrilled with it!
AM