Need help with tub-shower layout
coolbeansw
December 8, 2012
Hello Helpful Forum Members -- Am wrestling with the last major decision in my master bath reno, which starts in January. Issue is orientation of tub and shower.
#1 - Walking into the BR, you'd encounter glass panel floor to ceiling behind which would be the shower, then the tub, then a large existing picture window (with frosted glass).
#2 - Tub and shower are rotated 90 degrees clockwise. No glass panel. Picture window is removed, new wall tiled.
Original plan was #1, but we are concerned about ability to get such as large glass panel into the room.
Picture window is not necessary -- it has to be frosted for privacy and there's nothing to see through the window except another part of the house. There's another door-sized window between the room entry and the planned shower/tub area for natural light.
All perspectives are welcome! TIA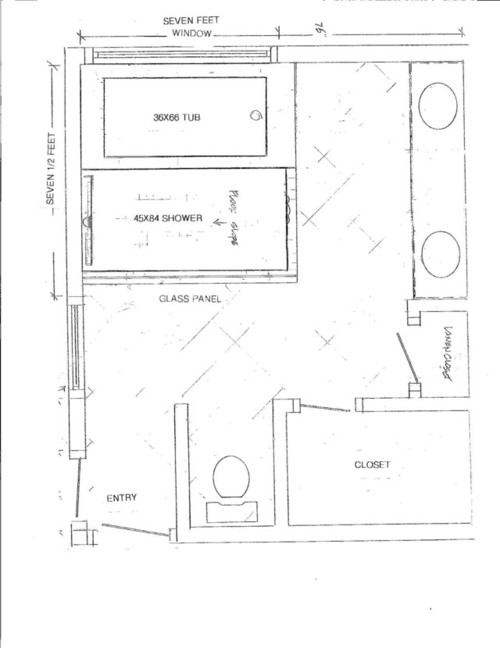 Here is a link that might be useful: Tub Shower 2