Question about electrical outlet near sink
harriethomeowner
December 9, 2008
Hi, yet another question about our bathroom update.
When we took the wall-mounted medicine cabinet down, we discovered a live electrical outlet (to the left of the hole here):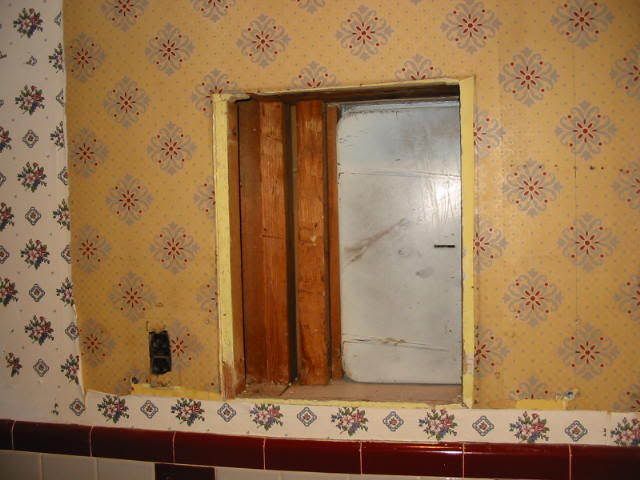 The planned cabinet was supposed to extend to where the old wallpaper ends, and we were hoping to recess it. Just looking for opinions on whether we should move this outlet over or have it disconnected entirely. There is an outlet farther to the left, on the light switch next to the door, but it might be handy to have another one. If we keep it, we will need to replace it with a GFCI type.
(The bath place is telling me basically that they won't do anything about it and will not be able to recess the cabinet with the outlet there, so I might just hire an electrician to come and fix it before they start working next week.)