WO Ranch Design Feedbak
tommythomps
September 22, 2013
Greetings. We bought an acreage and custom designed this plan for the acreage. Wanting split bedrooms, good views for the master and the garage not being an eye sore as you drive up resulted in having to stack the 2 bedrooms and garage on one side. This seemed to be fairly unique but think we will be happy with this.
It ended up to be a 2400 sq ft walk out ranch on an unfinished basement with an angled 3 car garage.
We are working now on the kitchen design now as the fridge seems to be out of the working triangle, but we don't want the fridge to stick out a whole bunch from the cabinets. Any thoughts on this or in general on the plan?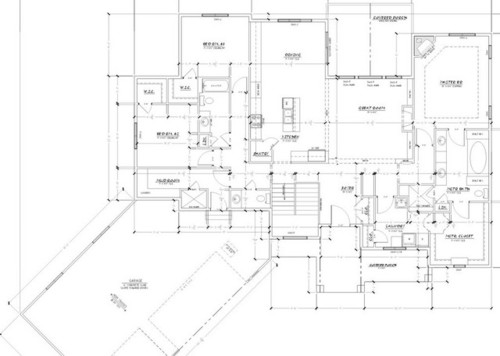 Here is a link that might be useful: MainFloorPlan
This post was edited by tommythomps on Sun, Sep 22, 13 at 21:05