Help Please-grout cracking/tile separating in new bathroom
sabrinaflorida
November 27, 2010
We had a bathroom gutted & remodeled over the summer, and we have used the shower daily for the last 2 1/2 months. Yesterday I noticed that the vertical tile on the inside and outside of the curb (what you step over to get in the shower-the part of the shower that the sliding door sits on ) seems to be pulling away from the curb. The grout has cracked open and appears to be allowing water to seep behind the tile.
I think the reason I noticed is because some of the grout on the shower floor is staying wet-looking even though we dry the tile with a towel after each use.The grout is normally a tan color when it's dry but turns chocolate brown when it's wet. I suspect the water is seeping into the cracked grout and spreading under the tile base of the shower, causing parts of the grout to stay wet. When I tried to dry the grout lines, the towel wiped up some of the grout color.
We haven't called the contractor yet because it's a holiday weekend, plus we would like to be educated before we call him. I'm concerned that he will just want to put some more grout on the cracked/separating grout lines rather than addressing the underlying issues.
So, can anybody tell me what has caused these problems and what the correct solution would be to fixing them? I don't want a temporary fix and then have the same thing recur in a few more months.You guys were a big help with the questions I had during the remodeling process, and I'm hoping some experienced people will weigh in with thoughts/ideas/answers. Thanks so much. Please let me know if you need more or different photos.
Closeup of some of the cracks: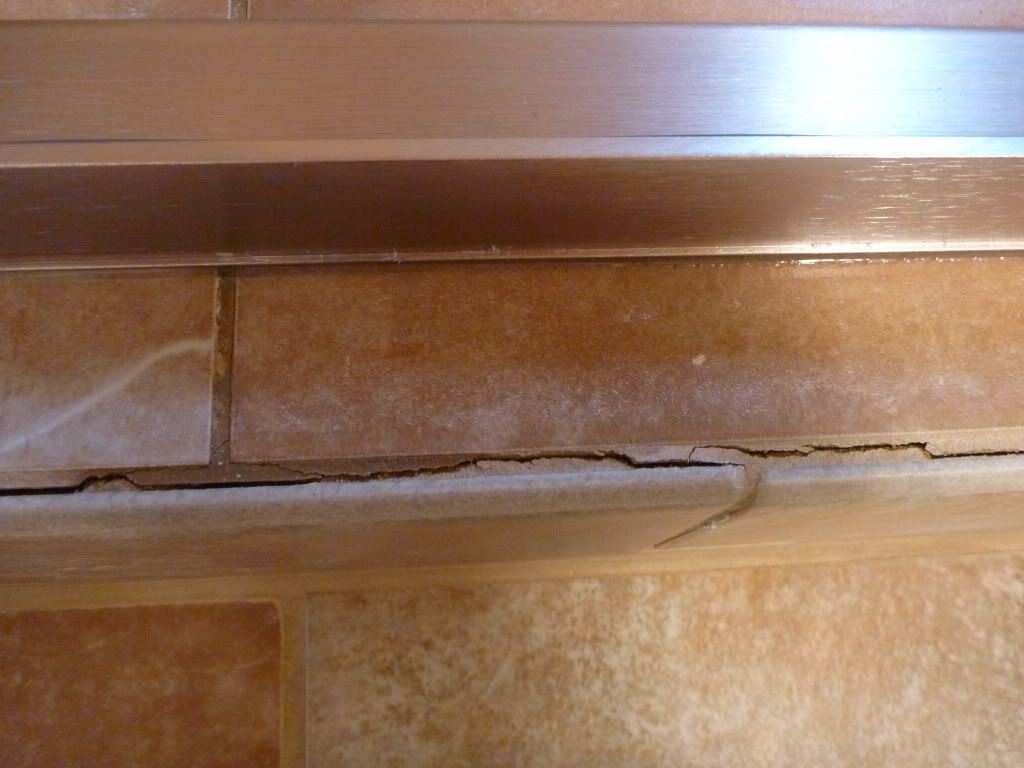 Another picture of the curb. This is the part of the curb closest to the showerhead, so the inside tile gets wet daily;the other end of the curb (farthest from the shower head) is not cracking but some grout in that area stays wet.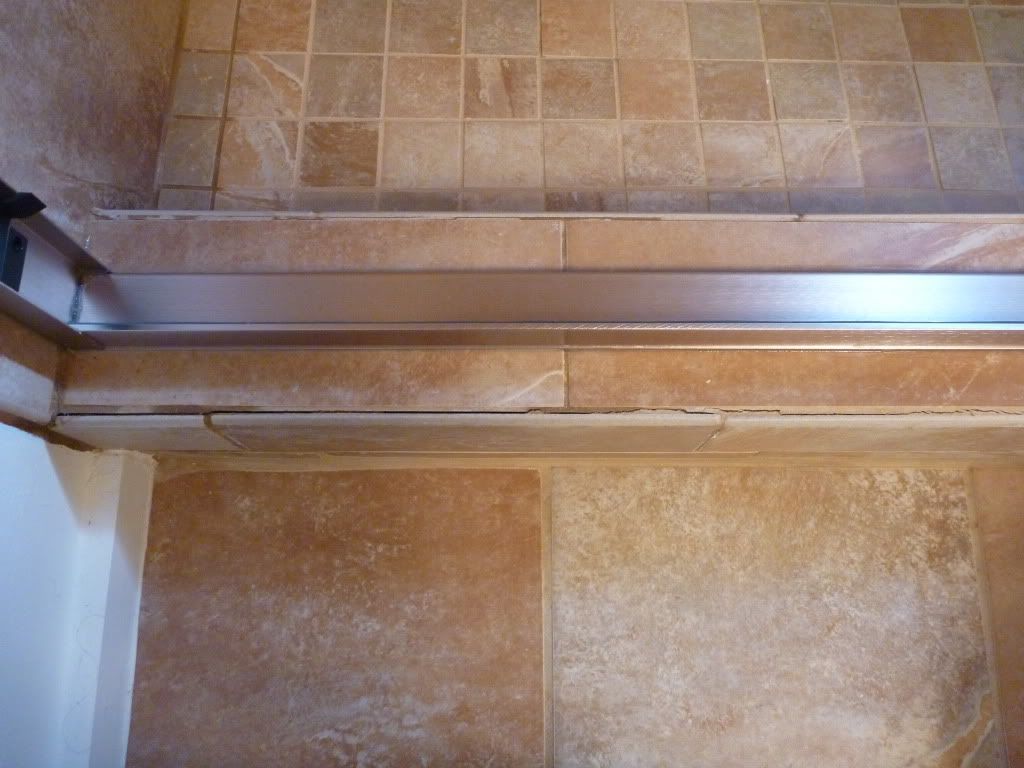 This is the floor of the shower. You can see the parts of the grout that are dry (lighter colored) and the parts of the grout that are wet (darker colored). Pictures were taken 24 hours after our last shower and after trying to dry the grout with a towel twice.