Viking range gas hookup problem
Help! We purchased a viking range (VGCC5366B) and after wrestling it into position, DH is stuck at the gas hookup. The viking has a recessed gas receptacle and we can't fit a wrench into the small space to tighten it up. I believe the vent on the back can be removed, but it still isn't enough room to fit a wrench.
I took a couple photos, the flex line is on but only finger tight (unacceptable, obviously).
Does this beast require a special tool or is there some trick I am overlooking? The installation instructions just say "connect gas line"...not really helpful....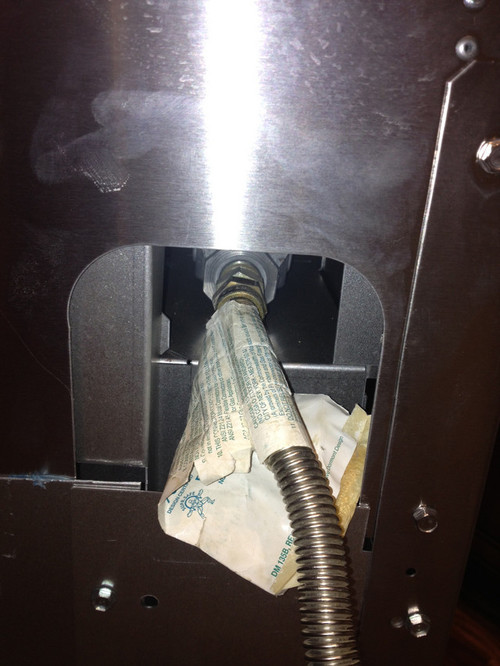 This post was edited by ChantelN on Fri, Oct 11, 13 at 11:11