Bathroom Number 3!!!
julies_kitchen
November 19, 2012
Hello Everyone! With your help, we have remodeled 2 bathrooms and a kitchen. We have since moved into a new (to us) house and within a year had tile failure in a (30 year old) bathroom. It's a full bath with tub surround. Floor installation went great, used Ditra for the first time. Had a plumber install the tub & new valve. Now on to the tiling! We are tililng the surround up to the ceiling, and a half wall of tile around the entire bathroom. We're using Kerdi over drywall in the surround area using Laticrete 317 and just finished putting it all up. Looks great.
Ran into a potential problem, though. We have a niche in the shower which backs to the drywall of a linen closet in the hallway. DH wasn't too keen about setting the Kerdi and then tile onto the drywall, in case it flexed from the closet for some reason. So he put in a plywood back. The sides, top and bottom are all drywall. After that, we did the Kerdi over it. However, I stumbled across something that indicated there might be a problem. I saw that either the plywood shouldn't be used at all, or that we should have at least used a modified thinset to make sure the Kerdi sticks to the plywood. So, Pros, what's the advice? Do we need to rip the kerdi & plywood out and re-do with an appropriate substrate, or is the fact that it's just the back niche wall OK, but we have to rip out the Kerdi and use modified thinset instead, or are we totally fine and should move forward?
I have a couple other questions as well.
1. We have one wall of the alcove that has wall down the side of the tub. About 1" or so. And the other wall of the tub extends into a full bathroom wall, which will have tiles extending out of the shower into a half wall for the rest of the bathroom. We are going to tile both these areas, but not sure how to waterproof, or if it is necessary. Here are a couple of pictures so you can see.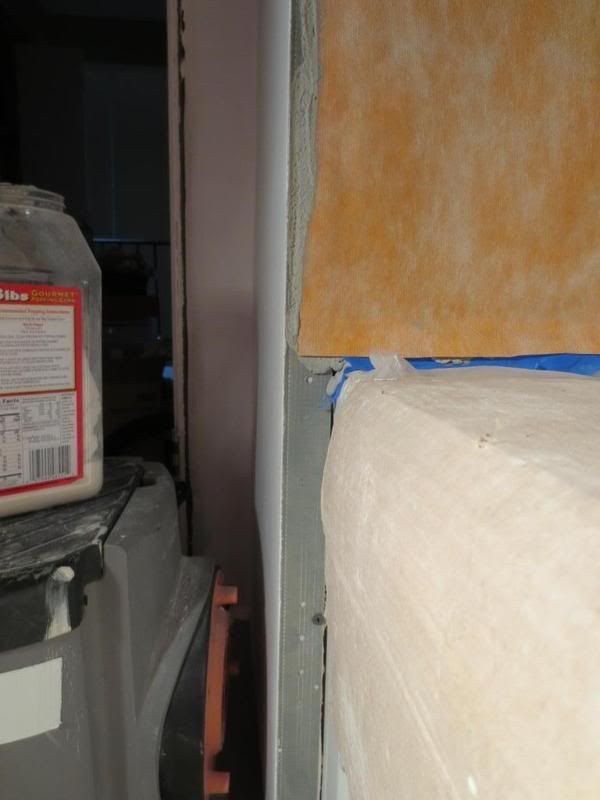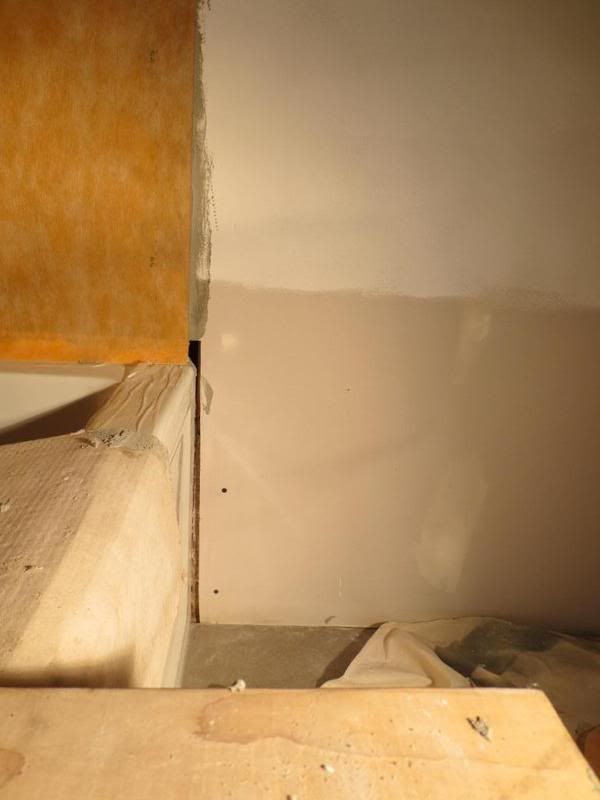 2. I'm really loving 1" marble hex or round tiles, but I realize we'll have to cut lots in half to do a wall border. Is this going to be a nightmare? I will switch to mini rectangles if it is...
Looking forward to your awesome advice!
Thanks, Julie