trying to clean up the computer
Need help understanding terminology. I don't want to delete files that I need.
I have windows 7 and have not done any cleaning up since January.
I ran Piriform Ccleaner and this is the list that came up.
Looks like a whole lot of things in this list that I do not know anything about.
Are all these files ok to remove????? Can I really have this many temporary internet files that I don't need?
Out of this list the only thing I understand is cookies.
What about the 2007 office applications, I use this one daily.
When using C cleaner before running it I have an option to uncheck the things in this list that I do not want to delete.
I guess I am confused right in the beginning as to what boxes to have CCleaner to check for me.
Can you help? I have just EX out of the software and did not delete anything.
Thank you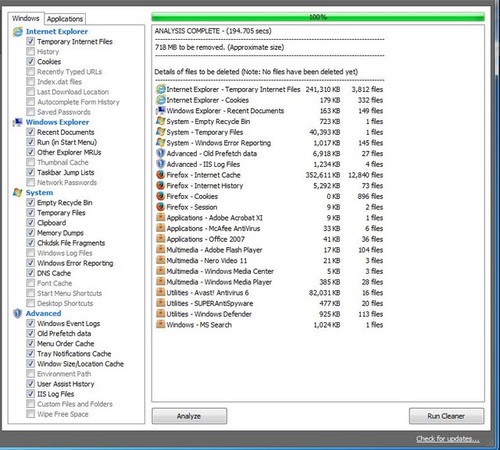 This post was edited by loralee on Wed, Aug 6, 14 at 19:37