Help with choosing granite please
We're in the finishing stages of our new home and in need of some help with selecting the granite for our kitchen counters. I'm going to post this on the kitchen forum as well but would appreciate all of your expert opinions. ;)
Here are a few samples next to the knotty alder cabinet sample on the tile floor that is being laid. The tall sample on the left is actually quartz and the other two are granite. We don't like granite that has a lot of veins/character so we are trying to find something with more condensed colors. I feel that we shouldn't pick something that is too "cazy" because the tile floor has a lot of variation and character and I fear that they will clash with each other. At first, I wanted something lighter in color than the floor. Now I'm thinking it would look best to find something that would be a close match in color. I'm not in love with any of the samples shown but am leaning towards the one on the right. Are we even on the right track here????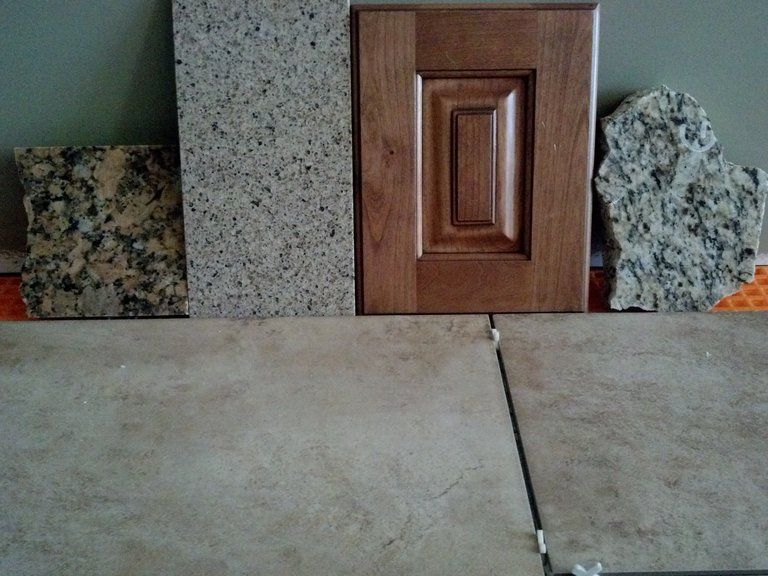 >
Showing more of the floor.
>
>
And a close up of the two granite samples on what will be the bar showing the tile in the background. I'm concerned about how the granite will look from this space looking into the kitchen The otherside of the bar (where I'm standing to take the pic) will have a medium dark harwood floor.
>
And the quartz
>