New master bath layout
home4all6
October 11, 2012
Hello! I am hoping that you can provide some input on the layout of our new master bath that we are adding on to our house. It is part of a major reno we are doing the main floor, reconfiguring our kitchen/DR/basement stairs/mudroom. The master ensuite will be a second floor addition over an existing family room, and the space is dictated by the walls of the room below, so it is very large, at least in my opinion. We currently share our bathroom with our 4 young kids, and have a small wall closet in our room, so this whole space just seems cavernous to us!
I'm going to post the layout that our architect drew up for us. I think it seems quite nice, but I'm concerned about the large space on the wall to the side of the double vanity. I think if we leave it the way it is pictured, it will look like a mistake.
So, here is the photo of out layout. (We have changed the project so that there will be no step up into the room from our bedroom. And the rectangle to the left of the entry door is the existing chimney from the first floor fireplace.)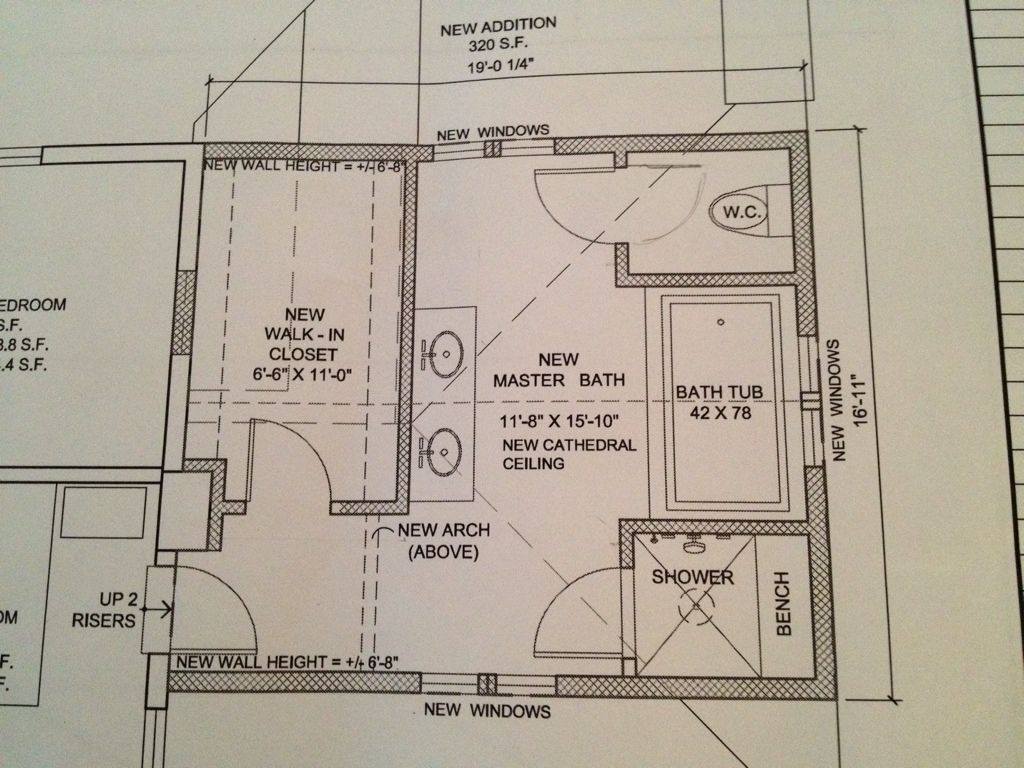 I'd love to hear thoughts and opinions on the layout. We haven't begun the project yet, so I have time to make changes if necessary. I'm a novice at this, and quite honestly, have spend gobs more time planning my kitchen, and this master ensuite has never been modified from the original plan from our architect.
Thanks very much!