Enlarging a shower opinion and ideas ?
nightowlrn
October 23, 2013
Hello - and thanks in advance to anyone with an opinion or idea. We may purchase a house, but the MBR shower is 36x36. That is a deal breaker unless we can remodel and not break the bank. This is the floor plan.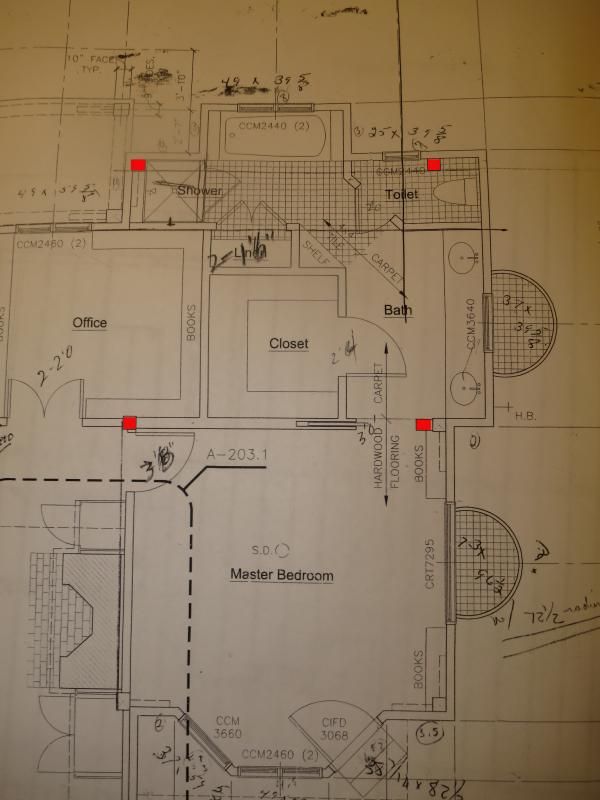 Would this look work? Would it look good or like a cheesy fix? Other ideas that won't break down walls?
Contemporary Bathroom by Long Beach Architects & Designers Ultra-Unit Architectural Studio