Should floor stain and cabinet colors contrast? Or not?
I've posted this on the decorating forum but wanted to get y'all's input too!
We are about 3 weeks away from completion of our home construction. The interior finishes are coming together (exciting!!) but I'm having mixed emotions about our floor color.
We have white oak throughout most of the house (except bathrooms & laundry). Our cabinets are made of hickory but stained to have more of a walnut appearance.
I'm so torn on what color to stain my floors- or if I even want to stain them at all! We had stained floors in our last home, and loved them, but that doesn't necessarily mean that will look best here.
A designer I spoke with recommended Provincial stain.
Here are a couple of pics of the kitchen and adjoining living room. Although you can't see it in these iphone photos, there are lots of windows on both sides of each room, so lots of natural light.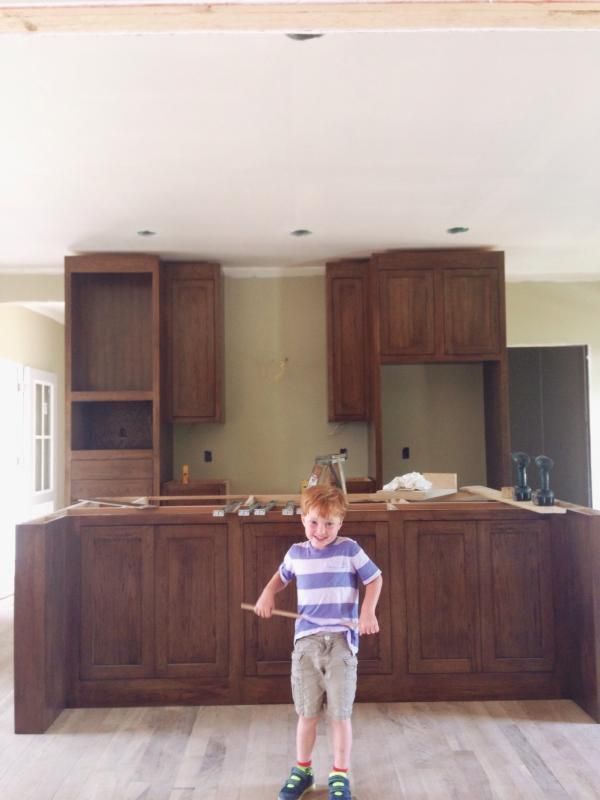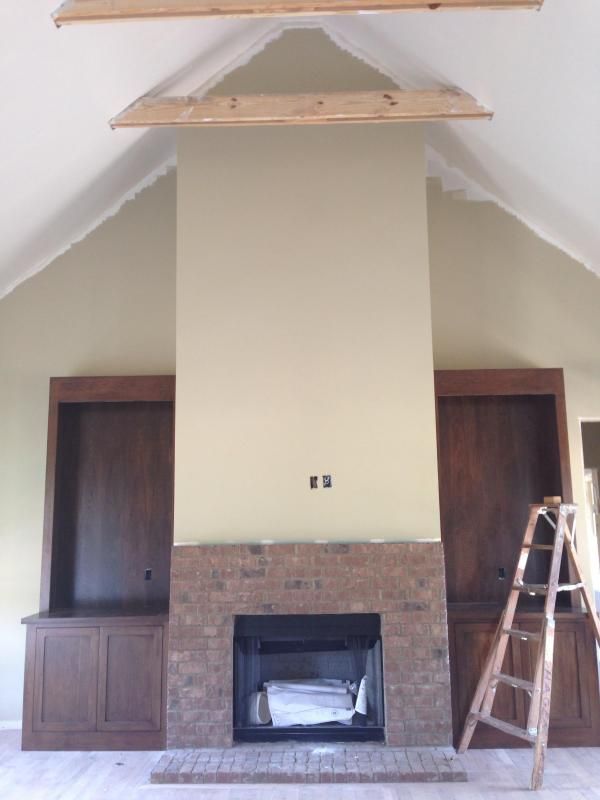 So what do you guys think??