architecture- exterior look
I really like the look of this home, but I'm not sure if the changes I would need to make would result in a mismatched look.
1) This porch is 12' deep, I only want a 9' deep front porch and slightly smaller porch posts.
2) I would like to make the porch about 6' wider on both sides.
3) I would use windows as opposed to French doors.
4) This stone is gorgeous and I could get it wholesale....but the cost of installation would most likely be too expensive. Would this style look terrible with Hardi exterior?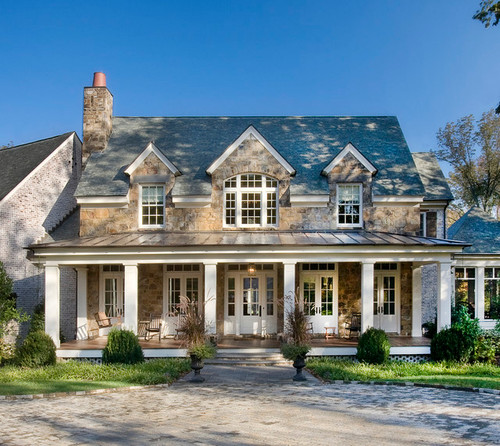 This post was edited by Kinsley7 on Tue, Jul 15, 14 at 23:23