Requesting MORE help with floor plan
I have posted about this floor plan before, but I keep coming up with new ideas and want a sounding board if you will.
This is the front elevation and I love it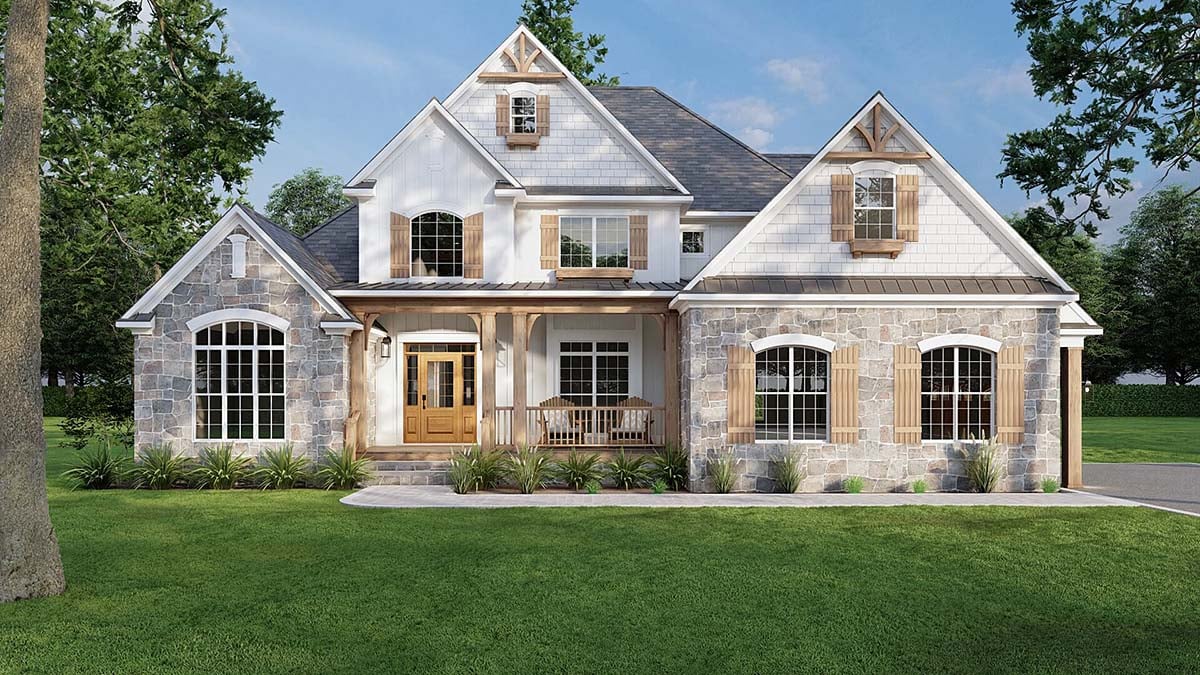 This is the first floor, where most changes would take place.
-Foyer closet needed for guest jackets and what not
-Omitting vaulted ceilings
-Moving the garage to the left side. Flipping the master bedroom and en-suite and putting the study where the garage is currently so that if/when babies arrive it is easy for me to get to the nursery and if no babes than easy access to bed after a long night on the computer. There would only be access from the master bedroom. I planned on removing the door from the master to the porch anyway. I would then put the dining room somewhere near where the study currently is.
There are other changes that I have already discussed on here such as door swings and door changes.
Are the changes I want even possible? Is it too much and I should just scrap this plan and look for another? I know ultimately I would have to talk with the plan designer about these changes. You guys may have an even better solution and I would really to prefer to only pay the designer once for possible changes.
Please advise, Thank you