Suggestions for House plans?
Stephanie Langner
July 8, 2014
I have attached a marked up copy of our house plans. Before we make the plans final, can you please give me some suggestions / comments?
There is a media room on top of the third car garage with a full bathroom right on top of the garage bathroom (not shown).
Thanks!
stephanie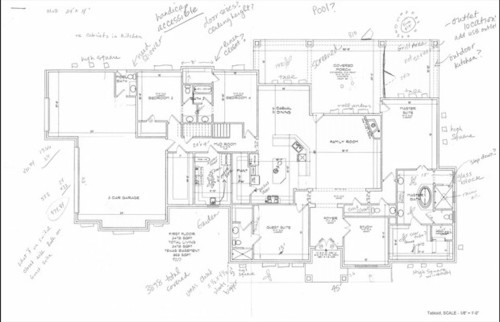 This post was edited by slangner on Tue, Jul 8, 14 at 21:34