3 Master Suite/Laundry Layouts - what do you think?
I have linked my original thread 1st Draft Floor plan help - as it was getting very long.
Here are 3 layouts that I drew up based upon some of the feedback I have received here and on the bathrooms board, etc.. Thanks for helping to spark some ideas!
There is definite space for hand towel bars but I don't see any option for bath towels except for hooks in all 3 (#3 has one area but it's not great). I am avoiding a pocket door from the master to the bathroom as I think it would be noisy in the middle of the night.
#1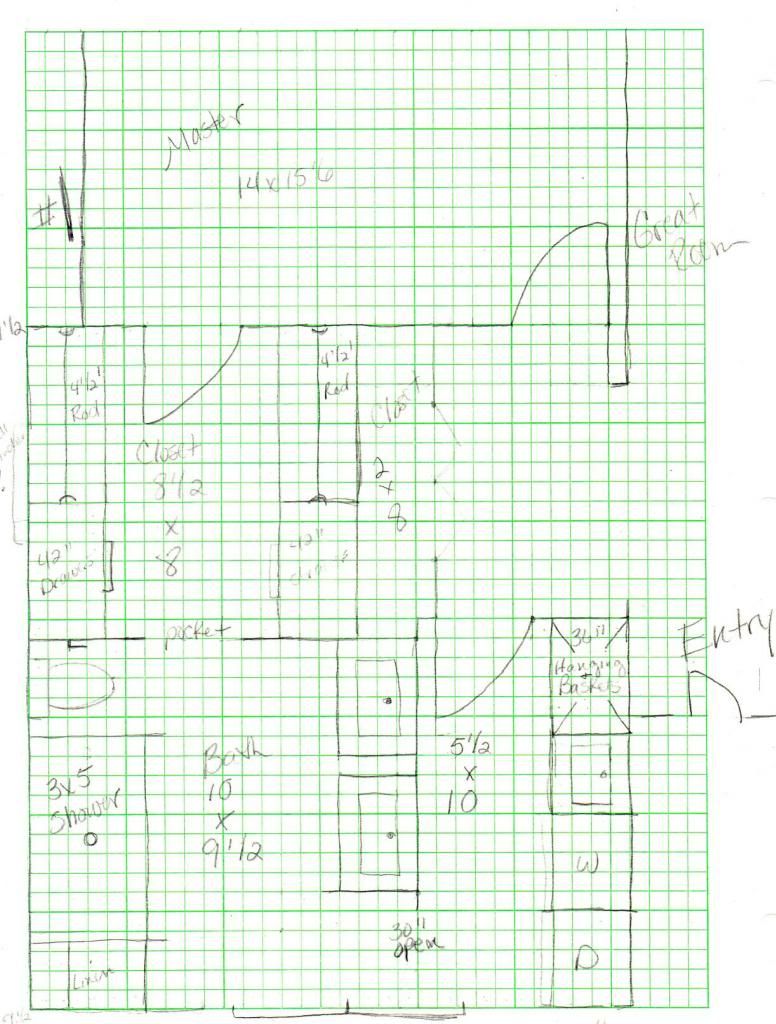 Dh doesn't prefer the closet first. I feel like it looks more symmetrical and less 'chaotic'. It may buffer noise from sink/shower/toilet better. Allows for an inswing door that wouldn't protrude into the bedroom.
#2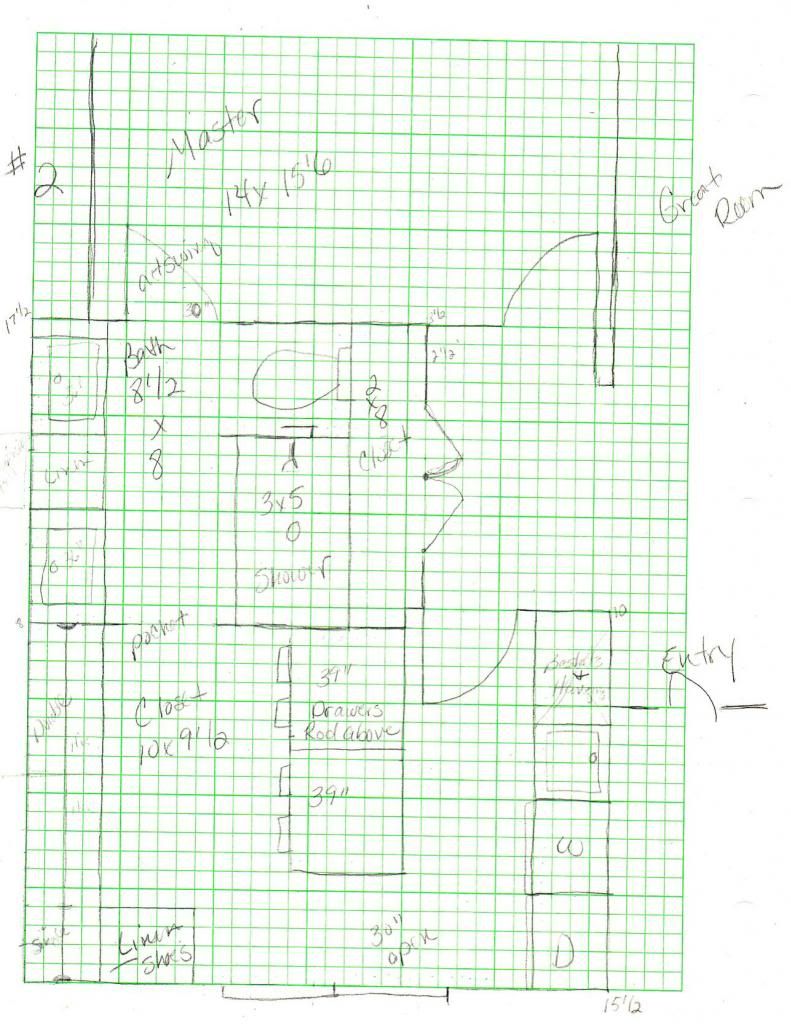 Dh's favorite. It does the job - toilet is quite open but we are rarely in there at the same time. To allow for some privacy we could have the door inswing to block the toilet but that seems like a pain and we'd likely only close the door if someone else was in our home or we were going to shower etc. also. Neither of us feel we NEED a closed in space but it does face opposite a sink with a mirror.... Hmmm.
#3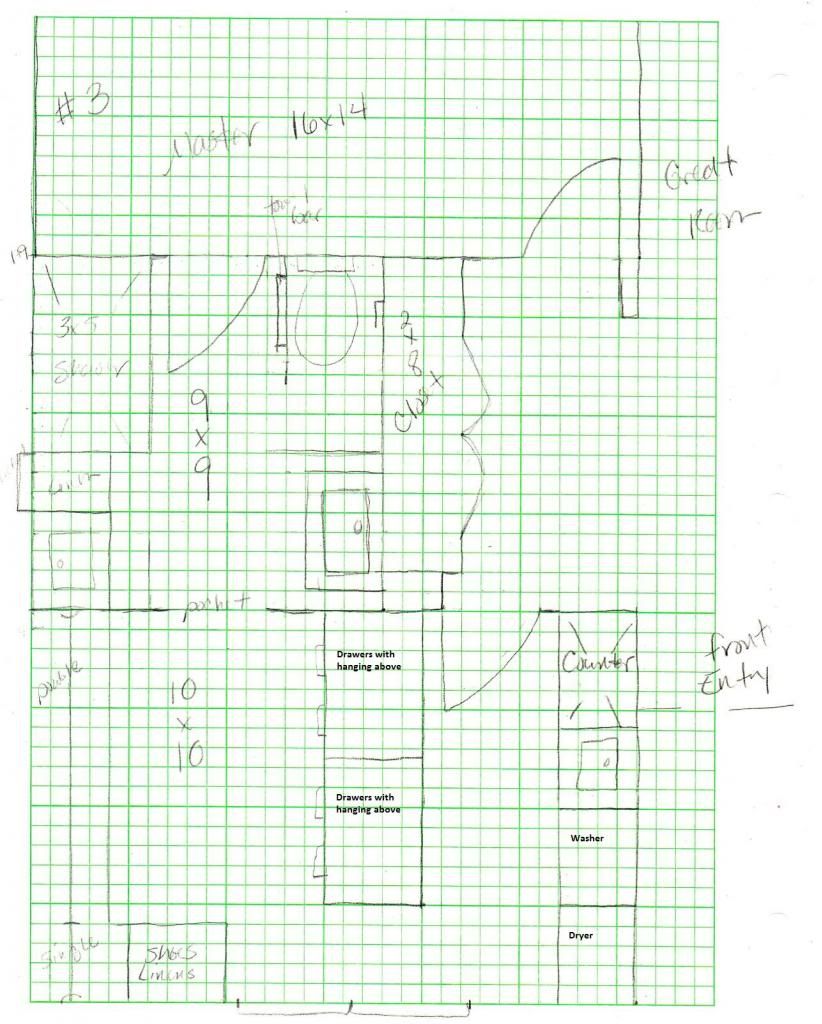 I had to steal some from the master to get it to work but we could then avoid the bump out (saves money I think) and line up that wall which would actually change it from 14 x 15'6 to 16 x 14. We will be having our bed against the wall as shown below (it's not to scale but it is a king sized bed):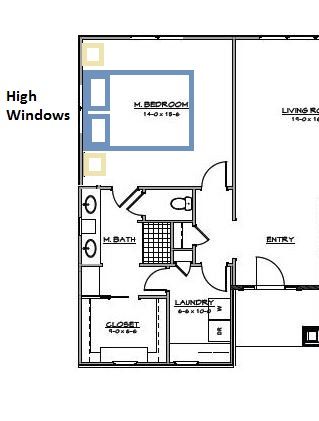 So - goods? Bads? Terribles?
Thanks in advance!