Need help with House Exterior Design
build_a_house
July 23, 2012
Hello,
I like the referred floor plan but the exterior is not something I am sold on....
Exterior
http://www.eplans.com/house-plans/epl/hwepl57716.html
Is there a way to retain the floor plan but come up with a more NEW ENGLANDish exterior look for the house?
Attached is the rough lot elevation to give a better idea of how the house might sit on the lot.
Many Thanks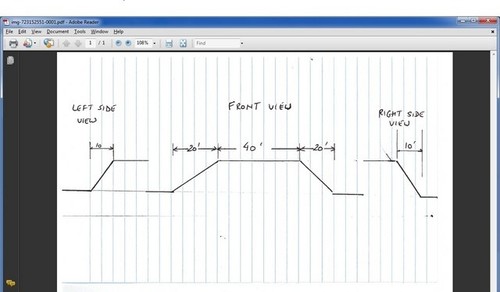 Here is a link that might be useful: Floor Plan