Used Appliances
Trebruchet
August 21, 2014
(As posted in Kitchens)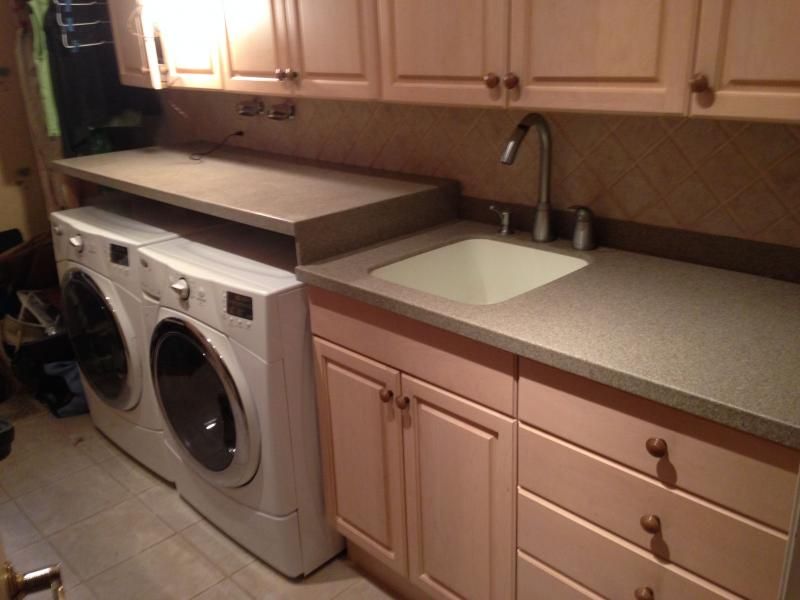 I was hired to raise this Corian top to accommodate a taller washer and dryer; this is the finished result. I used the backsplash to make the new raised finished end. I took $130.00 off my bill and loaded this 4-year-old washer and dryer into my truck as partial payment and I was still half of their other bid, but I digress.
Here they are in my laundry room. They are Whirlpool Duets, just like the ones they replace, except the dryer has steam and these are white like our cabinets. The controls are different. Just to show how much fun it is to be married to me, I changed these out without ever telling my wife. I waited in the kitchen when she went in to do a load, when I hear "What the hell???" (She's worked construction for 30 years, so cut her some slack, please.) I was laughing so hard it ruined my plan to play like I didn't know what was going on. She fell instantly in love. With the washer and dryer that is, she just puts up with me.
When I dropped the old ones off at the used appliance place where I'd bought them 2 years ago, I remember this is the range that came with our house: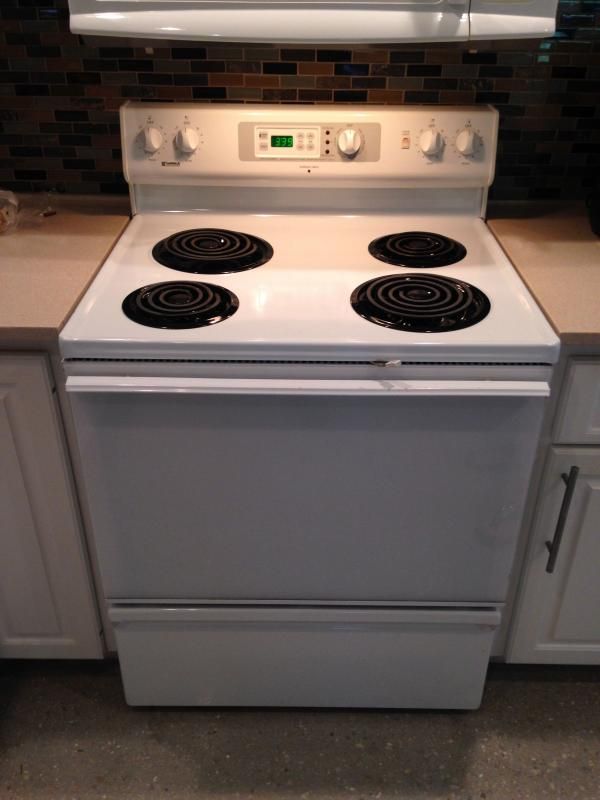 And like a streetwalker beckoning to a sailor on shore leave, I find this gem at the used appliance store: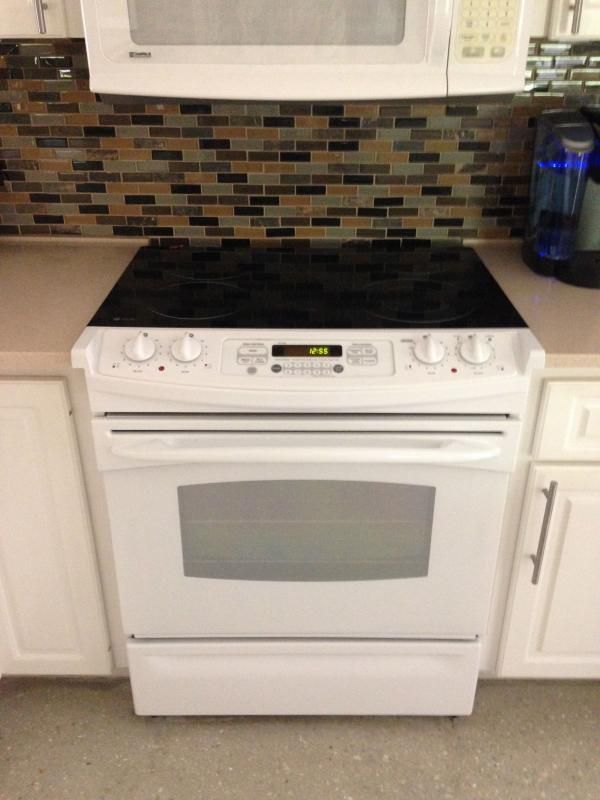 Yeah, she may be 8 years old, but she spent her entire career in an assisted living facility, according to my appliance dealer. Not a mark on her and I doubt her oven has even reheated pizza. She's spotless and has obviously found a new home in my kitchen. Fabricating the cove splash across the back is what I should be doing instead of typing this, but I just had to share.
Sure I'd like an induction slide-in, but I'll probably bring the kids down to Florida again or book three fishing charters before I'll spring four large for an appliance. I've gotten three new-to-me appliances for less than $500.00 and a very happy wife.