New 30" Self-Clean CC range
Christmas came early to our house this year. My new 30" self-clean Capital Culinarian arrived last Monday.
Thanks to you folks I had a good check list, but the installers and I found no problems.
Because there have been questions about what it may look like, here are some pics:
Here it is with the wok grate on the left and a Chef King 14" x 23" griddle cooling down from breakfast on the right.
Notice that the center grate is the old cast iron. The dealer said his distributor said there had been so many complaints about the stainless steel scratching that they were being withdrawn.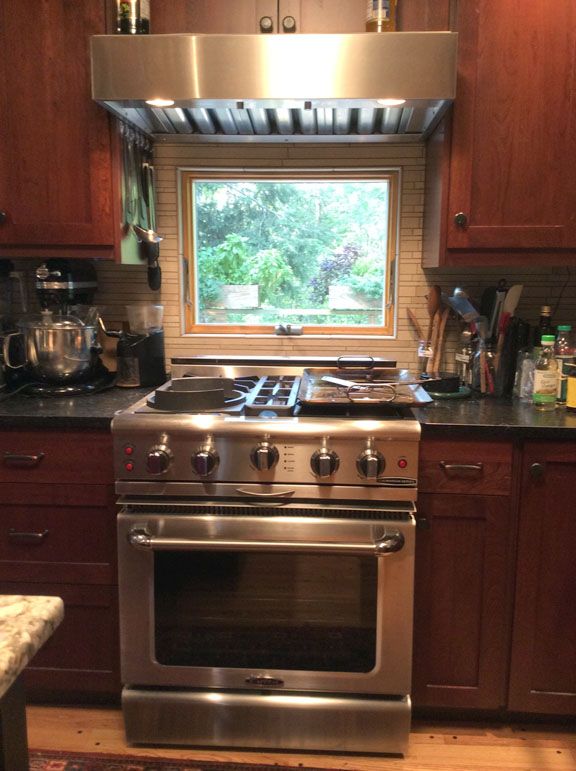 Here are the burners on high. Note that the back left is a simmer burner. Also that the new igniters are very visible. There is an occasional lick of orange in the flames, but they usually burn blue.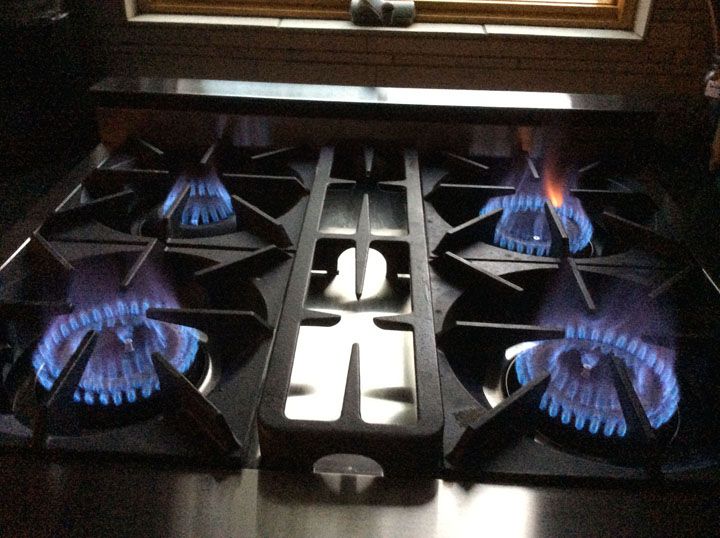 Here all burners are on simmer.

This shows the wok grate on left front and the Chef King griddle on the two right burners. I have just started the seasoning process with it. It soon should look uniformly dark.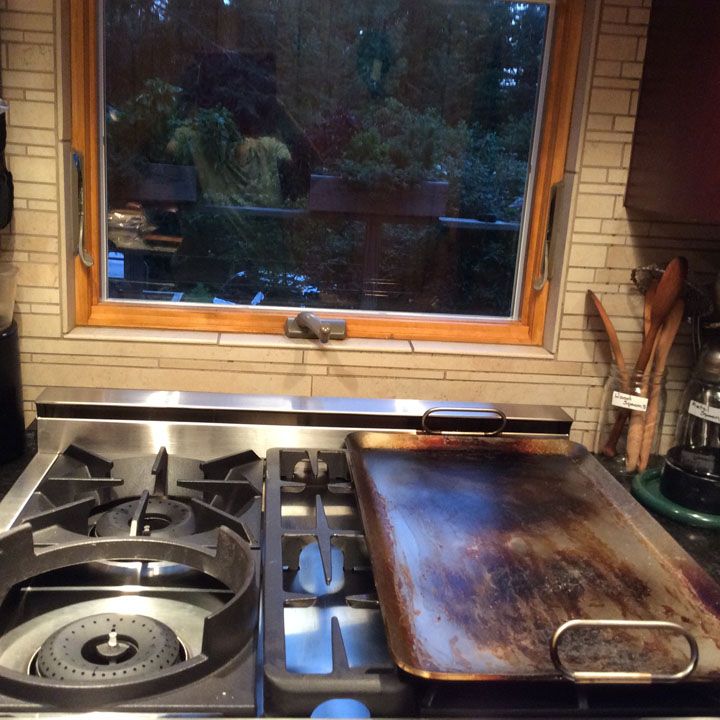 Finally, here is the griddle ready to slide into the oven. I was very pleased that it DOES fit on a shelf (barely), as I had read that it would not fit in a 30" range oven.

As of now, no problems with the roller shelves. The installer showed me how to pull them out and reinsert them. They move in and out easily.
I have not yet baked in the oven or used the rotisserie. I am eager to do both. This morning I warmed the griddle on medium heat and I fried eggs and potatoes and cooked bacon--all at once on the same surface. Wonderful expanse of griddle real-estate! The greased and wiped down griddle is currently in a 400 degree oven for an hour or two, giving me both a chance to check the range temperature and season the griddle a bit more.
I could not be more pleased. My friends could not be more underwhelmed! My husband just smiles benignly and says to enjoy my new toy!
If anyone has questions, I'll try to answer them.