What Year is my Roper (gas) Stove
justalittleplace
August 19, 2013
We are in the process of refurbishing this old Roper we recently got. The past owners didn't know a year (1940's..50's is what they thought). Is there anyone out there that can help me figure out what year it is? We've looked for a plate or any kind of decal to give us a serial number, etc., and there is none (unless it is underneath the stove).
I'm attaching a picture so you can see maybe some identifying characteristics of it. (Image may not show the color of the clock...it is brown.)
I will be needing to get a few parts for it (missing handle, and one burner head) if anyone could point me in a good direction.
Also we are wondering about changing it over from Natural Gas to Propane. Would anyone know if this has just a simple switch...or do we need to get a LP orifice?
Thank you for your time!
Have a GREAT day everyone!
Melody
(on the plains of Colorado)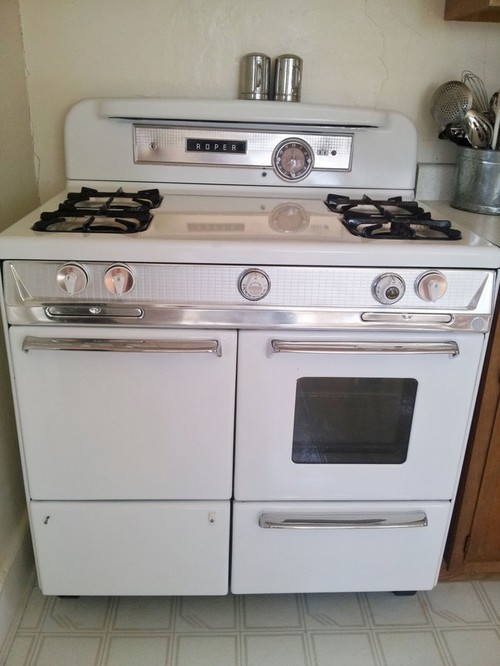 This post was edited by justalittleplace on Mon, Aug 19, 13 at 14:19