Cooktop Installation Tradeoffs
Trebruchet
August 21, 2014
(As posted in Kitchens)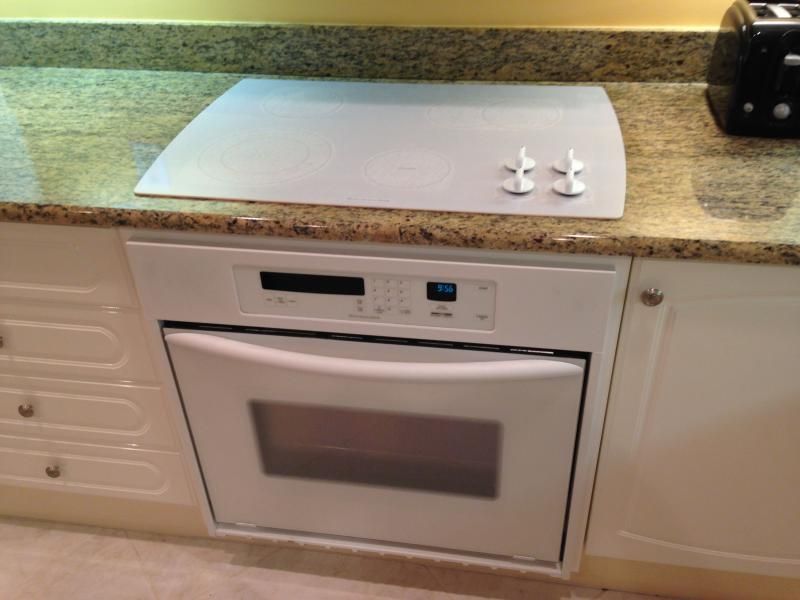 One of the burners is out on this cooktop. The owner has purchased the replacement model, but itâÂÂs 5/8â deeper that this one, touches the built-in oven below, making the bottom of the flange 5/8â higher than the deck. The LoweâÂÂs installer suggested fabricating a stone perimeter strip to fill the gap. IâÂÂm going to lower the base cabinet holding the oven. Note the shiny vinyl baseboard. ItâÂÂs stuck in place and will have to be cut to allow the cabinet removal. Those cuts will have to be covered.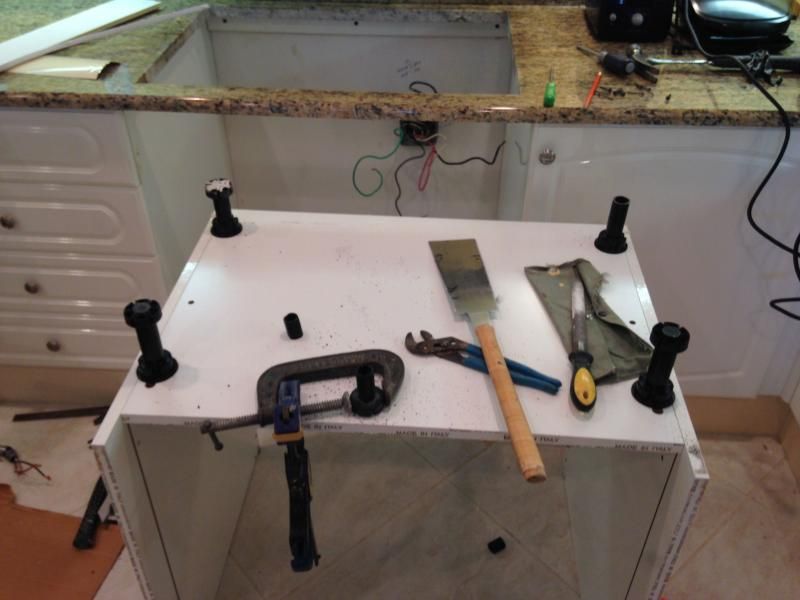 The feet have run out of adjustment, meaning the female and male screw ends will have to be shortened to get the cabinet low enough.
An important part of this job is making sure what youâÂÂre doing complies with the manufacturerâÂÂs installation instructions. This tag is on the oven and there is a similar tag on the new cooktop. Looks like weâÂÂve got compatibility, although I donâÂÂt think the new cooktop model had been created when the oven stamp was placed.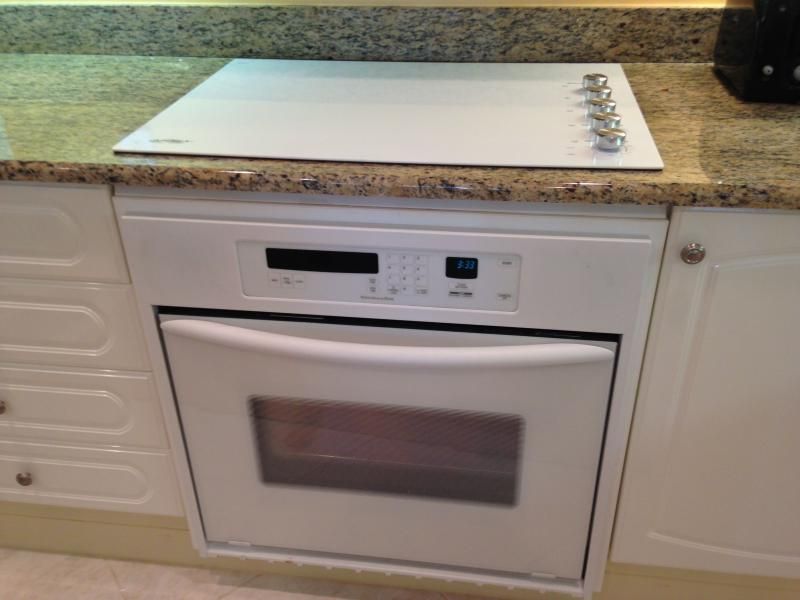 The new cooktop is properly installed. The full-length cabinet base is now wood painted to match the vinyl.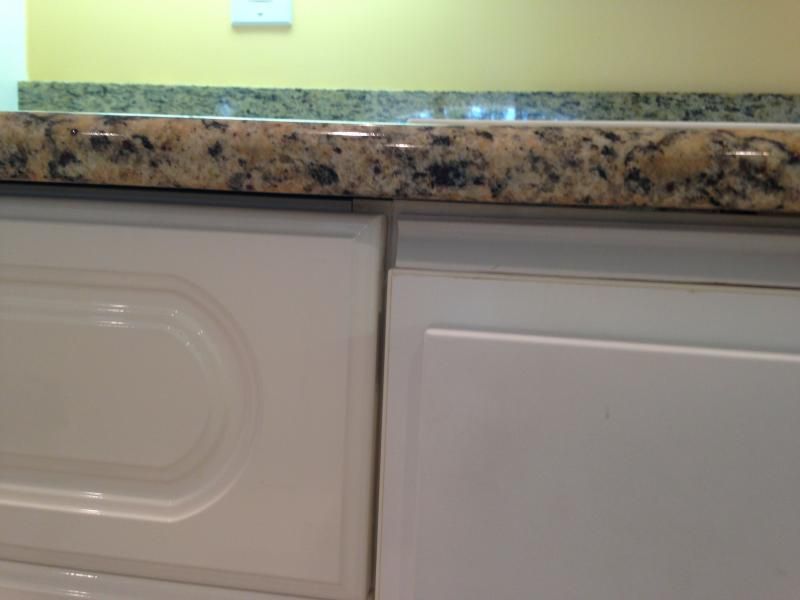 HereâÂÂs the tradeoff. Instead of having a stone perimeter around the new cooktop as suggested by LoweâÂÂs, there is a piece of molding on top of the base cabinet front continuing the line between the drawers. The customers are delighted.