Is this right - uneven backsplash - tile gurus HELP!!
stonitsch
September 4, 2011
I love the tile and backsplash - untill it was installed!! Installer claims that the reason it is uneven is because the wall was uneven (house is 33 years old and had tile there before and was even) and that it is because of the type of tile I selected. It is a porcelain tile that - and I did not know this - was cut from floor slabs into a 6.5 in square. He is stating that because the tiles were cut and have STRAIGHT edges as opposed to rounded edges, this is just the way they come out!!
I purchased the tiles from Home Depot - special order - on the board with the samples it said could be used for walls or floors. They came in different sizes and when I got them, they looked fine. Then after installation it was pointed out to me that when you look on the underside, you can see how they were cut from floor tiles (the outside ridges). Some of the sides were not cut very smoothly and you could see where they were cut.
I am really at a lost at to what to do or how to make it better. He put my bath and hall floors in and they came out great.
I love the tile during the day but at night I see the waves!! Or when I have my light on over the sink as I'm cooking!! UGGGGGGGGGG
I posted this in the Kitchen forum and they suggested I post here for all the tile gurus - and Bill Vincent.
Maybe I need to live in Alaska!
Pat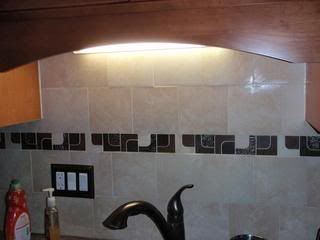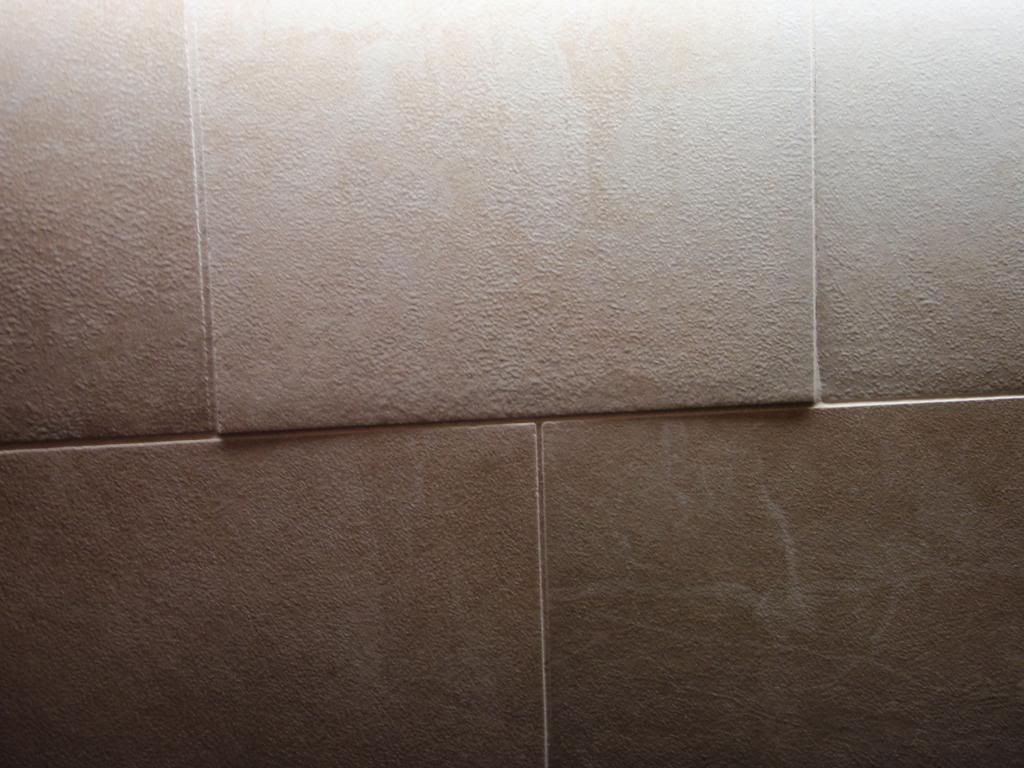 Is this correct?
Thanks - - Pat