Discount sources - Stone & Pewter Accents Tile?
rainbow007
September 28, 2013
Hi All,
I finally found the perfect accent tiles for our two bathrooms, and they are quite expensive. Since we will need a lot of both, I'm looking for the best sources. The first tile is made by Stone & Pewter Accents - the Agate Series, Martini size, Asolo color tile in a Pearl Finish. I found this for $45 per sq. ft. (Yikes!)
The second tile is distributed by Tile America / Best Tile / East Coast Tile companies, and is called Madreperla from the Precious Gems collection (shown in picture - not sure who manufactures this one); it is $37 per sq. ft.
Does anyone know if there are discount sources for either of these tiles? Any help is appreciated!
Thanks,
Rainbow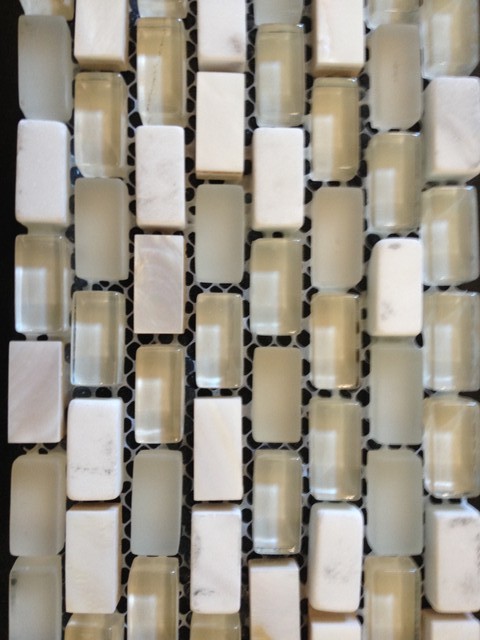 This post was edited by rainbow007 on Sat, Sep 28, 13 at 14:38