Tree is "done"
party_music50
December 15, 2013
I know I have several packets of broad tinsel in both gold and silver, but I could only find one, so I guess I'll call the tree done... at least for now. :p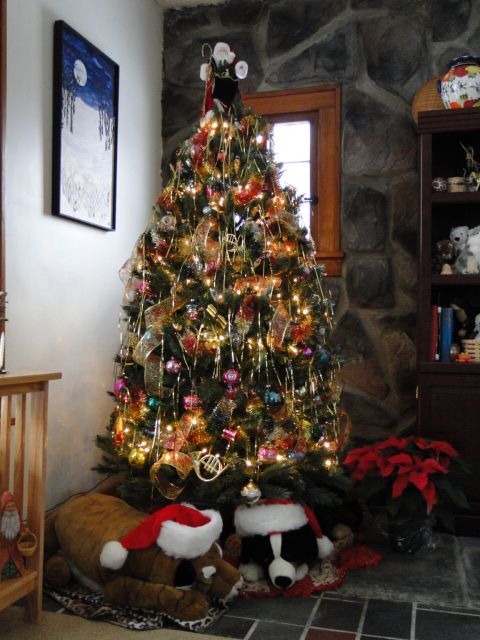 This a little closer so you can see a few of my favorite ornaments. :)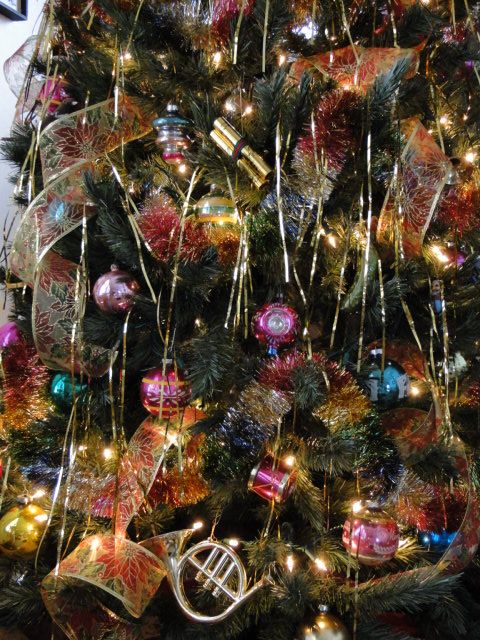 Does anyone else have one of these old-fashioned candle chimes?! I got this when I was a kid!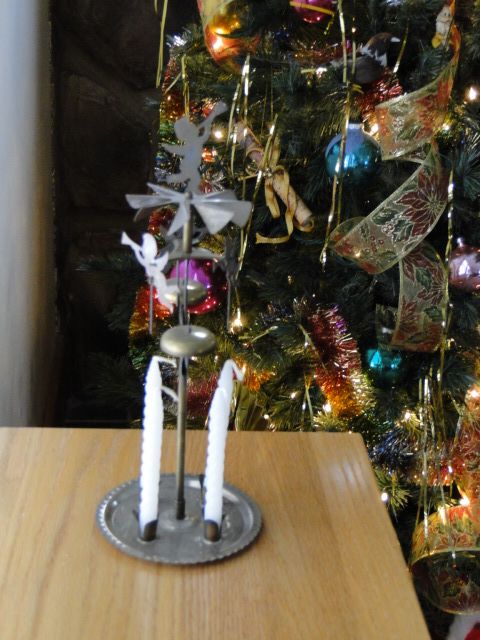 And I made some matching bows for my window, but literally only had about 5 minutes to quickly tie them up today. oh well, it's how I decorate. lol!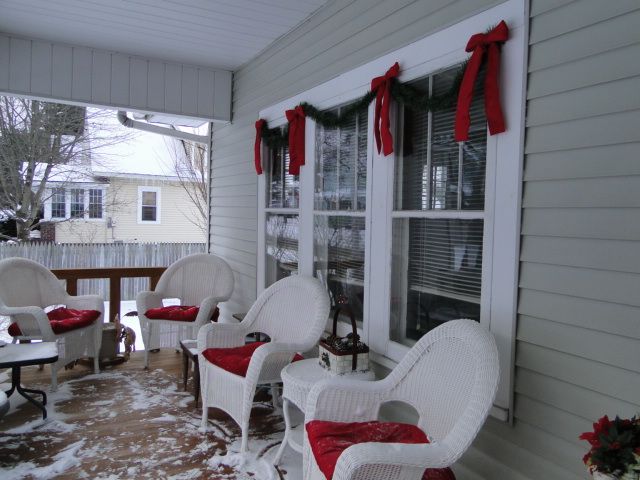 The fireworks were beautiful tonight!!!!!!!!!!!!!