More Pictures to Share #2
I was able to download a few pictures of my outside decorations to share...
Front Door - this year I added some lights to the garland and in the old wagon...Otherwise it's about the same as last year.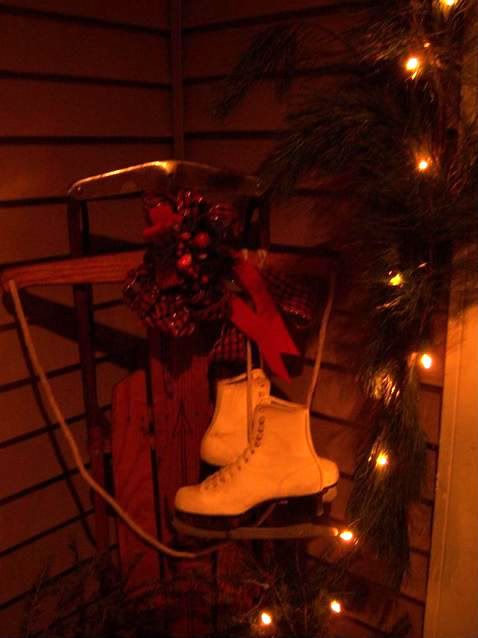 This is an old flexible flyer sled that I had stored in my attic. I bought it at a GS a couple yrs ago. The woman said she won it at a Church Auction and that it was 50 yrs old. The person who donated it painted the cute snowmen on it. This is the first time I'm displaying it.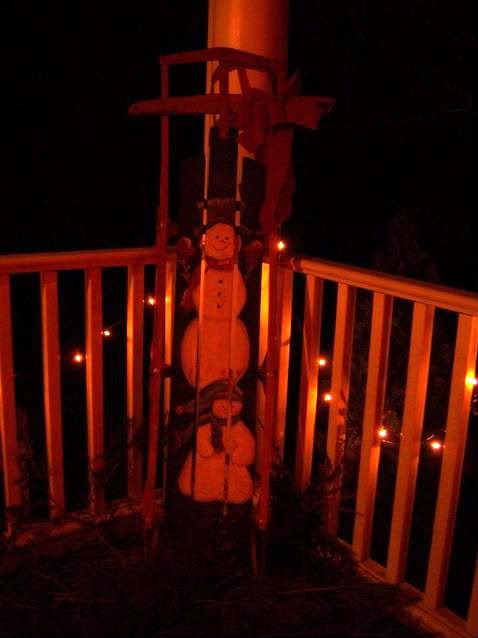 Here's a brighter shot showing all the details...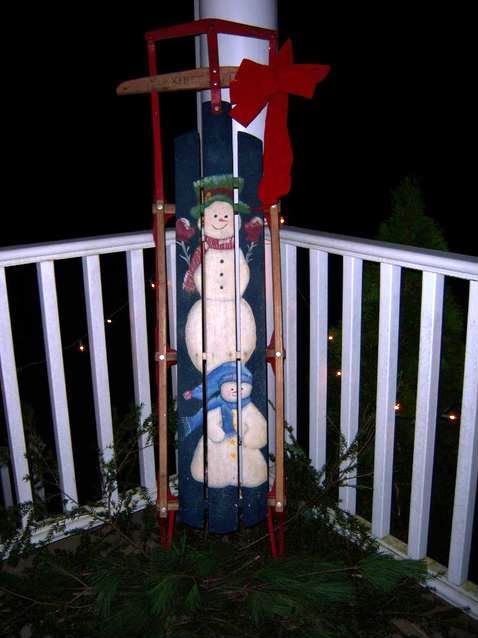 Oh I forgot to tell you I bought it for just $5 !!
Here's the little red barn..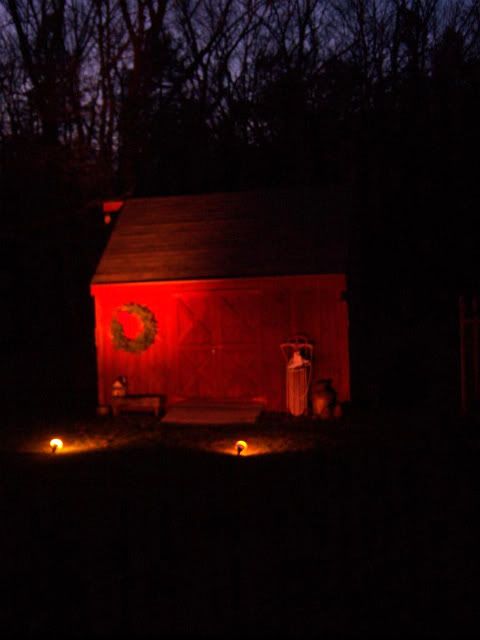 Outside picture of the house...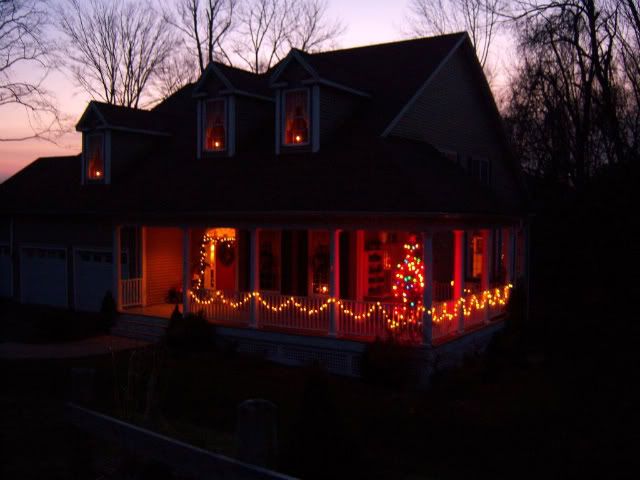 I'll have more pictures to share tomorrow.
I feel guilty that I haven't responded to anyone on my last post..
I promise to as soon as I catch a break in between...I have company coming tomorrow and
I'm trying to keep up with everything (baking too) before Christmas is over!!
Thanks for looking...
jane