Share Your 'Nativity' Decor Here (if you wish)
jeannespines
December 19, 2010
ladypat posted a "Take a moment for yourself" thread today ..inspired me to start this thread of sharing nativity scenes from your homes...so here's mine to celebrate the true meaning of Christmas:
Nativity set from Mexico (gift from parents) white trimmed with gold...I have it on a glass platter with faux snow & a fav candlelight angels which spin from the heat of the candles...sits on end table in LR...nighttime view:
Here's view with "flash" so you can see what looks like in daytime:
Top of china cabinet in LR near DR...nighttime view: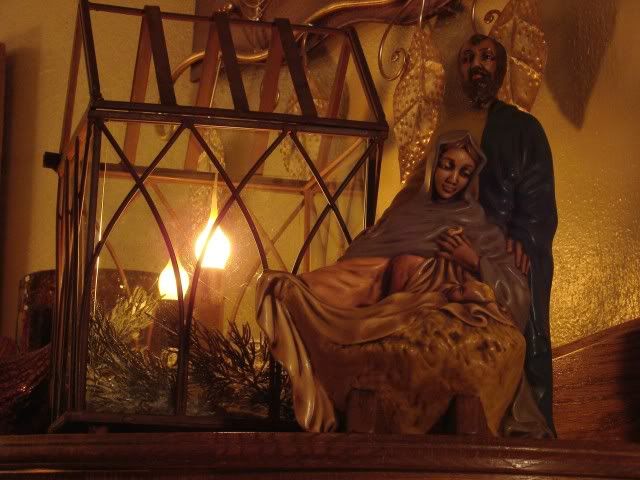 From other angle, this is where mercury glass candleholder & birds (you've seen before) sit: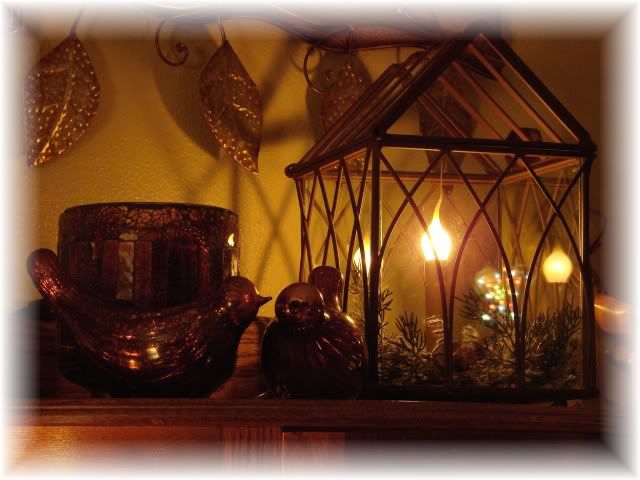 And this Mexico soapstone set (gift from parents) now sits on cedar chest (as I am short one end table this season...vine tree on it!)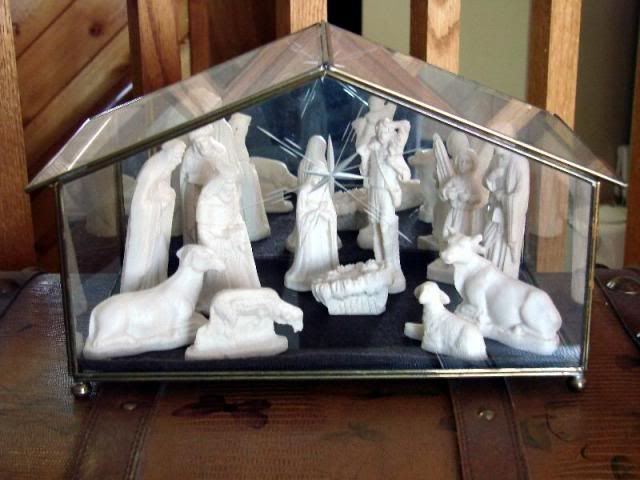 And, of course, Dollbaby...posted a few weeks ago: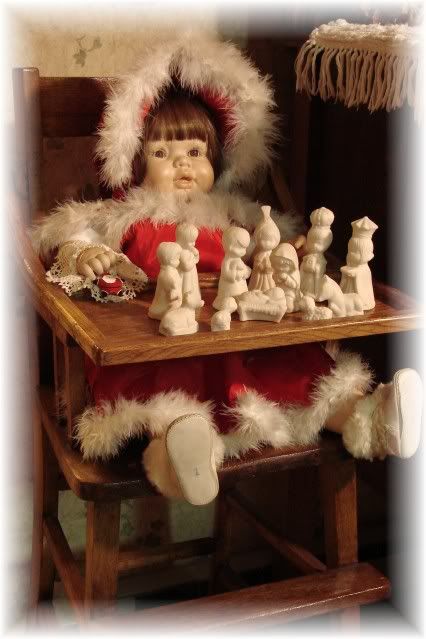 Would love to see your nativity decor! Merry Christmas!
Jeanne S.