'Fraser Fir' Christmas Tree Lights Up!
jeannespines
December 3, 2012
Yesterday we went to a tree farm & brought home this beautiful Fraser Fir for our family tree in the living room ...we both wished it was 'growing' out our front LR windows, but it's not, so here it is: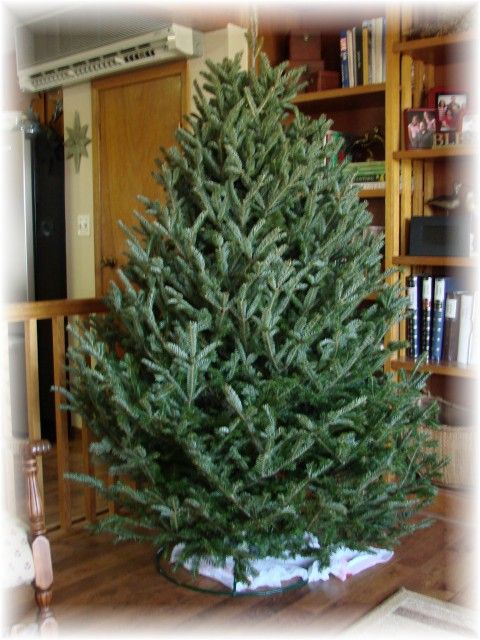 The last 2 seasons we've been changing to LED lights ... so the white ones aren't true white ...but a yellow-gold antique-y color ...but the 'blues' are blue ...we got them on today:
Our beautiful star has died after being re-soddered & used for many yrs so I found this one @Walgreens that changes colors...it's pretty: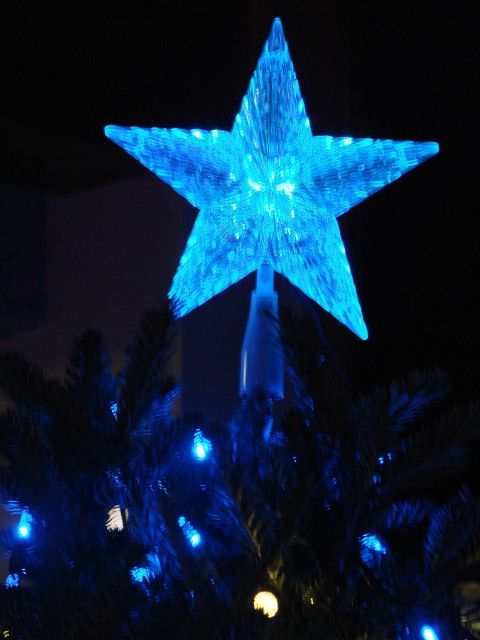 Started adding all the 'family memories' (ornaments from thru the years) but that will come tomorrow when it's light again. Did get the outdoor decor finished today as it was very warm high 60's (record tie-breaker for Dec weather in IA) ... here's a rusty reindeer (actually a candle holder) that I use by my basement door: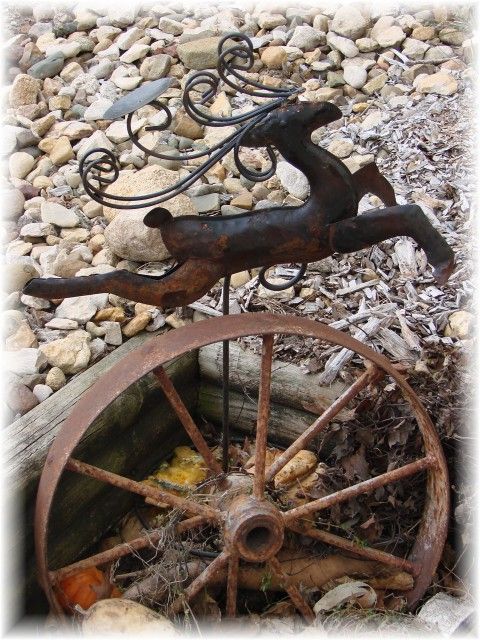 & I cut more greenery from the Pines in our woods & a few trimmings from the Frasier tree & finished my 'old sled' vignette by the basement door ...it's a old tire planter, old parking meter, old sled & old hockey skates...& the message says what we all hope for in our world:
I changed the photo to antique-y look as I plan on using it for cards. TFLookin'! Jeanne S.