Floor plan feedback please!
We are a family of soon to be 6. Children ages 0, 2 and 5 as well as my oldest daughter who is 18 and attending university. We expect her to live with us for the next 5 yrs while finishing school. We plan for this to be our forever home. It is on a 50 x 120 foot lot in a wonderful established central area. An attached garage is really important to my husband but we can only do a rear attached garage with access from the lane.
My Husband occasionally works from home and sometimes sees clients there as well. I am a SAHM.
We generally hang out all together in the main living area and feel that bedrooms should be for sleeping not necessarily a place for kids to play. Which is why I wanted a main floor play room. I anticipate that as the kids get older this room will function as a computer room.
We are not formal people at all. We do have a large family and like to entertain (Christmas dinner can easily be 25) and even if we just have another family over we are easilly at 10-11 people.
I am pretty happy with the main floor but would love some suggestions! The kitchen layout isnt finalized yet just a general idea.
I will post the second floor and basement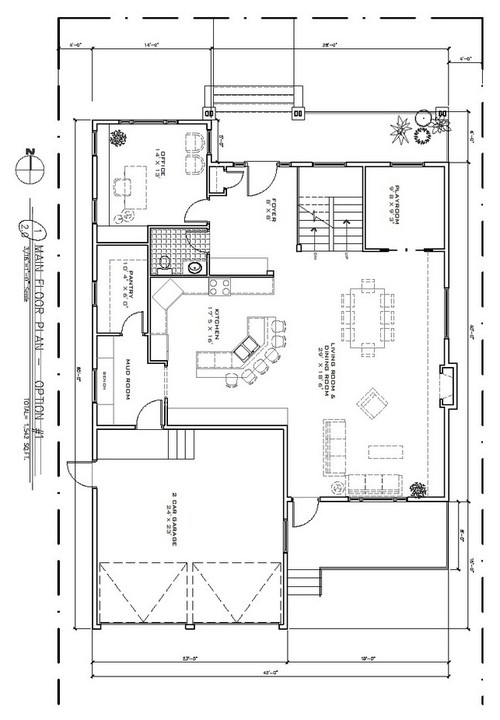 This post was edited by sdegraff77 on Mon, Jul 1, 13 at 2:17