Adding More Pictures...
I took these pictures several days ago but haven't had a chance to post them until now.
Here's the little TV cabinet with some of my 'snow people'..
I covered up the 'cow' picture above with a Santa Plaque.
Across from the TV cabinet is the small table with the old cash register and some more Snow People..
This Woodland Stanta was a gift from a child in my class yrs ago.
These bear boxes were a Christmas gift yrs ago...I have a large collection of bears but haven't displayed them in awhile.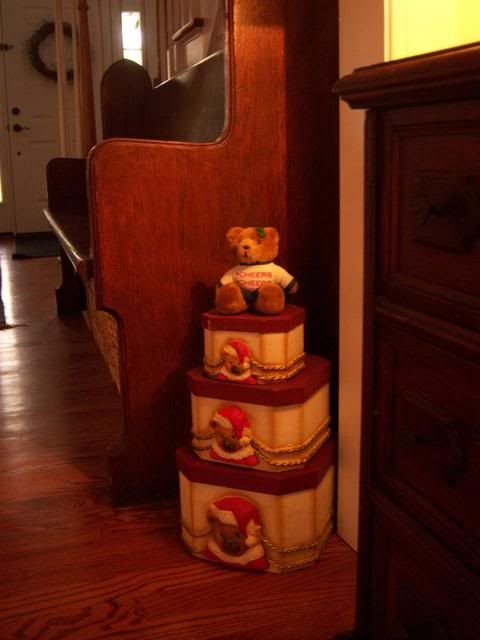 Front door entry ...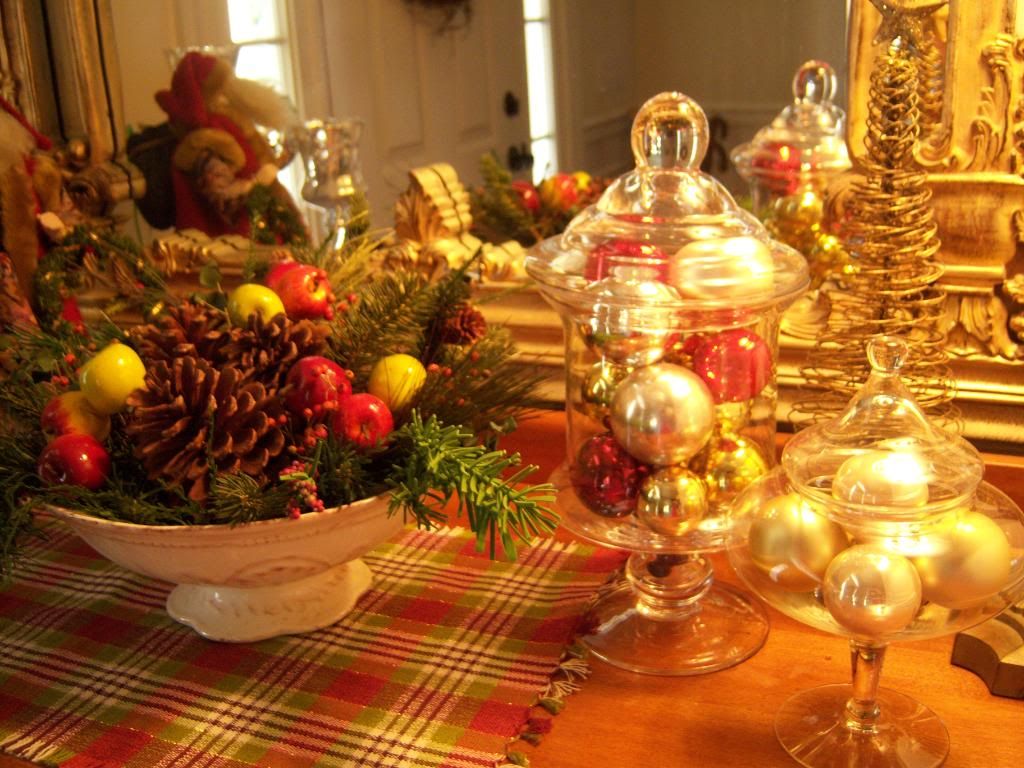 I'll add more pictures in another post.
Thanks for looking.
jane