Suggestions on Plan Changes - Summerfield, Please
We have been sitting on our hands, biding our time, waiting for some kind of sign for us to start our build. Three years ago we bought some incredible acreage. When we build our home will sit high on a bluff, overlooking the Mo River. It's truly a spectacular location. We are not wealthy people and have stuck thousands into building a road and developing the land. All these expenses have taken their toll on the down-payment fund.
I have the itch really, really bad, however; my kids are starting high school / jr high and everyone keeps telling me to wait. I've been told if we build the plan I've attached we will have lots of unused space on the main level in a very short time. I've been considering going ahead with the build but moving the kids' bedrooms into the finished basement. Doing so would open up the entire side of the family room for more windows. This would provide more of the view we desire most and reduce the footprint of the main level.
My builder has told me moving the bedrooms to the basement would save me over $40k. That is a significant amount. Since we do not plan to ever sell, resale value really doesn't matter to me. This is truly where I plan to live till the end. There is a historic graveyard on our property and I've told my wife to just put me in a wheelbarrow and dump me in it when it's my time.
I guess I'm looking for advice from anyone who put the spare bedrooms in the basement or built their forever house when their kids were older. Should I jump or wait it out? My other request is to have someone look at the plans and let me know if you feel they flow well. I'm concerned about the small hall entering the kid's area... it looks a little peculiar to me.
Summerfield...I've seen your work. I would truly be thankful if you could give me your opinion on the flow. Thanks to the forum for any/all suggestions and opinions.
Saftgeek-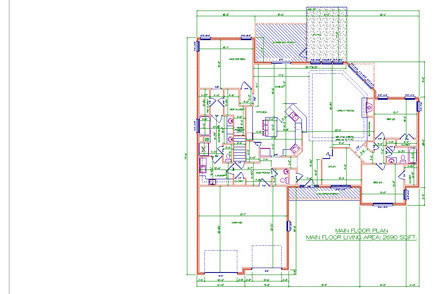 Here is a link that might be useful: