Complete Master Bath Remodel is done! (Pictures)
Finally get to post some pictures because our master bath remodel is (99%) done.
We gutted the space, moved a couple small walls, moved a couple doors. Expanded one of the two closets and redid everything inside the bathroom. Thanks to GW and its contributors; a lot of ideas and inspiration came from this site during the last few months.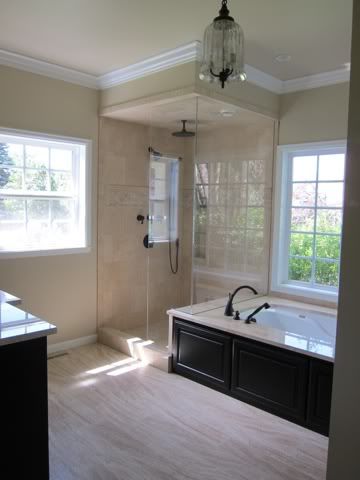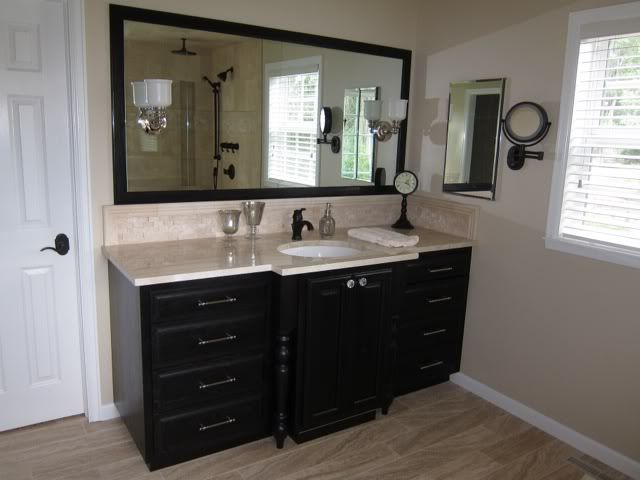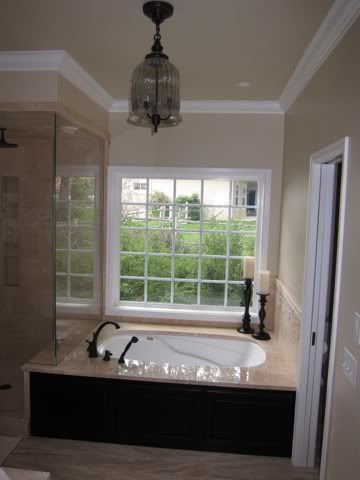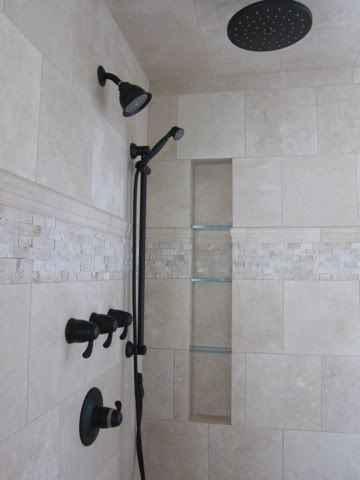 I love the floors! They are heated (which was a giant debacle)
Closet (used excess marble for a counter top under the window)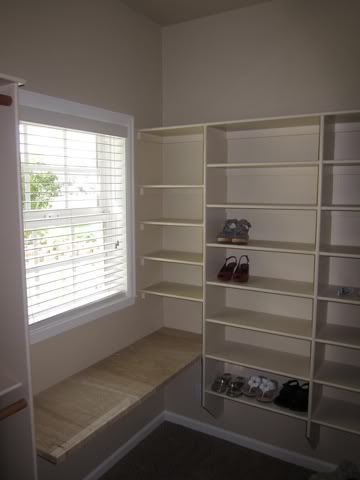 Closet
Pull out laundry hamper. This linen closet already existed in the w/c room. The hampers can be accessed from the bin, which is across from the closet doors, or from the inside of the linen closet from the toilet area.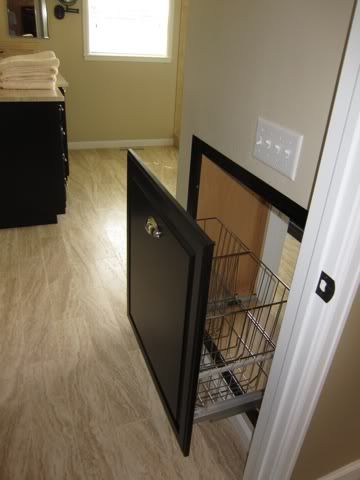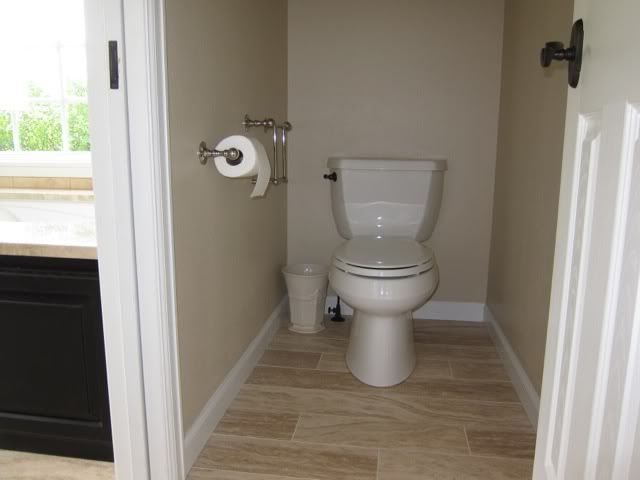 Outlet in the medicine cabinet for toothbrush. The medicine cabinet is waiting for a wood frame to match the mirror.
Electrical outlet under the sink, with a switch and light to ensure power is off when not needed. There is also an outlet accessed from the vanity drawers on the inside of the cabinet.
two shower niches, a big one down low, and a tall narrow one on the wall.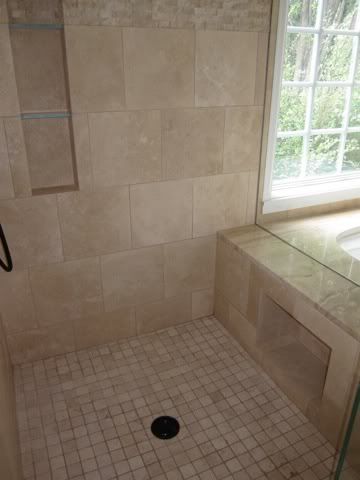 Floor tile: Desert Cream Imperial Vein Cut Travertine by Florida Tile
Wall tile: 12x12 Durango Travertine
Decorative tile: Split Face Mosaic in Torreon by Arrizona Tile
Shower floor tile: 2x2 Socros Tumbled
Counter & Tub surround: Diano Reale polished marble
Paint Color: Kilim Beige by Sherwin-Williams
Vanity, Mirror Frame & Tub panels: custom made
Pulls: RK International Pull CP816 in polished nickel
Knobs: Anthroplogie Gemstone Knob
Bin Pull: 731-PN By Schaub & Company in polished nickel
Toilet Paper Holder & Magazine Holder: Pottery Barn Sussex in Polished Nickel
Ceiling Light: Kaplan Mercury Glass Pendant Pottery Barn
Wall Scones: Riverton Bath Sconces by Hudson Valley Lighting in polished nickel
Medicine Cabinet: Kohler
Sink: Kohler Caxton 19x15
Faucets: Moen Kingsley in Wrought Iron
Shower Glass: Starphire 1/2"
Tub: existing Jason
Toilet: existing Kohler