Can you recommend an over-the-range MW/exhaust fan combo
This request is for information for a friend. Thanks to the folks at GW, I have a wonderful hood but cannot talk my friend into getting one. Here is mine--a really great ModernAire.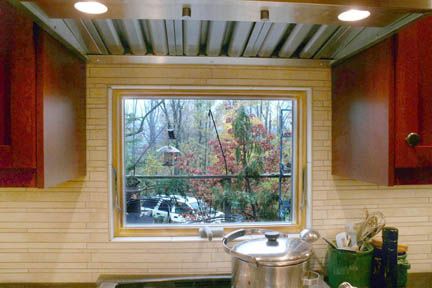 But she wants a small MW/exhaust fan over her electric range. It does vent directly out an exterior wall. She doesn't cook a lot and really never does greasy stir fries (which I do), and currently functions fine with a thing--er fan--which looks like it has a 10" square wire mesh exhaust area.
She only has about 12-15" of vertical space to use. Is that a deal breaker?
I cannot really help her. I don't even know where to start looking. I know OTR MWs are considered way less than optimal--but can anyone help me with the least bad of the lot?
Any suggestions would be MUCH appreciated.