I'm back again..- with pictures to share! (pic heavy)
Hi everyone...last time I posted, it was right after a
family Christmas Party I hosted. I was going to share some pictures, but things don't always go as you plan.
My Dad got very sick with pneumonia. He's a tough 90 yr old...(he doesn't take meds at all) so he responded well to the antibiotics. Insisted on going home after two days because there are 'germs' in Hospitals...I can't argue with that. He's doing much better now even though this has slowed him down some. Wish I was as touch, I'm running on empty and have been really dragging with all the running back and forth.
Anyway...I was able to take some time the other night to take some pics to share. I almost feel Christmas has come and gone since I put these decorations up so early, and so much has happened in between.
Hope you enjoy what you see.
Kitchen counter with a few new additions from last yr.
The black iron tiered tray is from GW.
Red & White shade is also GW. I mounted it on a glass canning jar.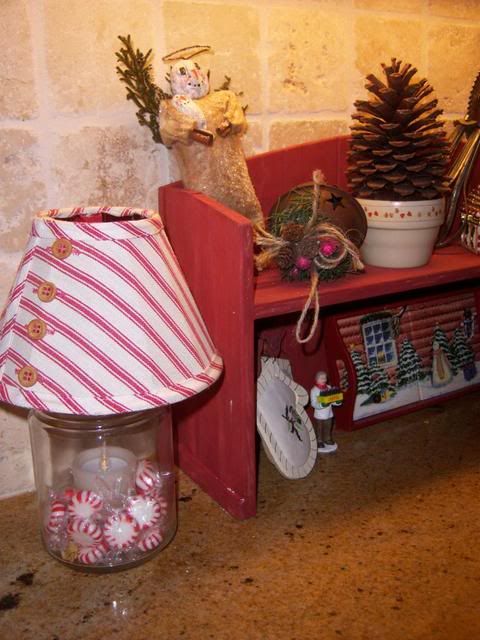 The cookie cutters were DM's. She gave them to me eons ago. Vintage egg beater was from Flea Mkt.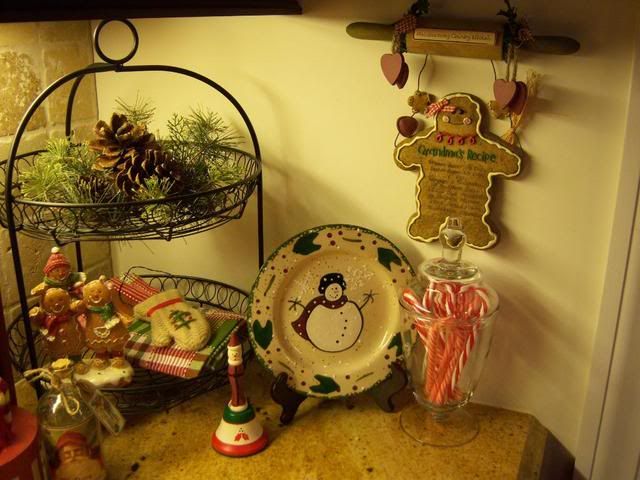 White Hutch..with CTS dishes from last year.
Added in some old and new pieces with the dishes.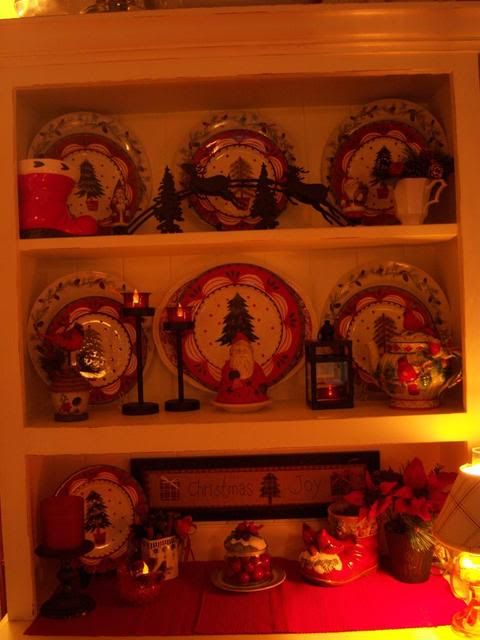 The red boot is over 30 yrs old..the Cardinal Tea Pot I found at GW 'in the box' for $3!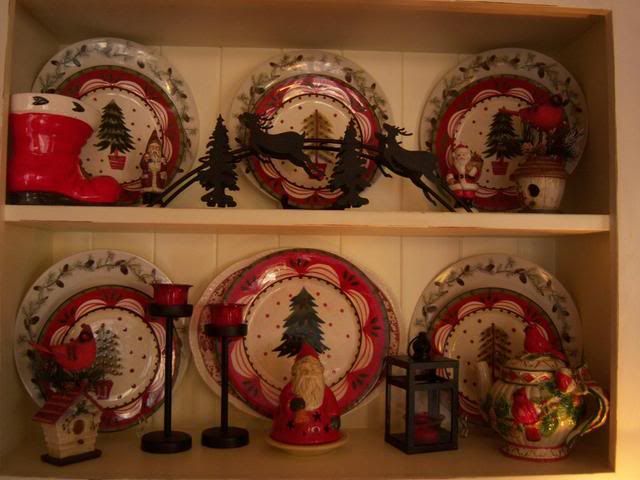 Seems I got 'Cardinal envy' after seeing Karen's Cardinals...so I HAD to have some of my own!!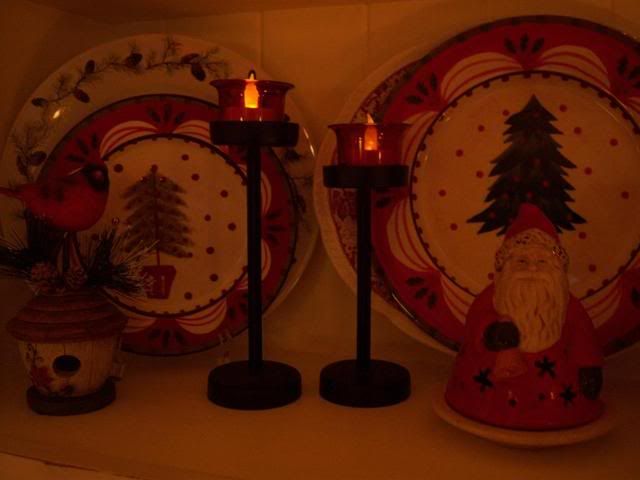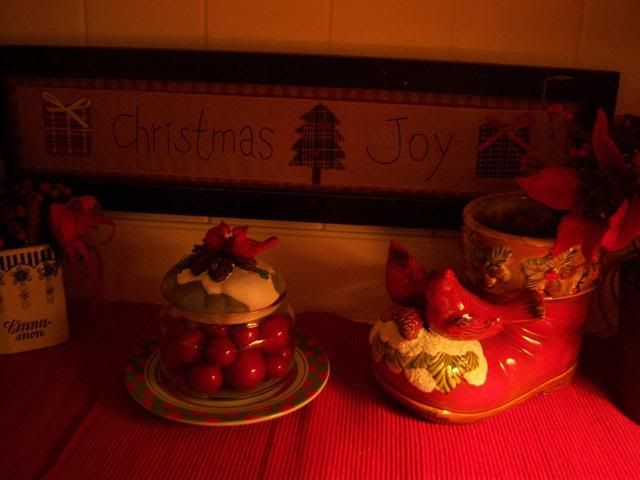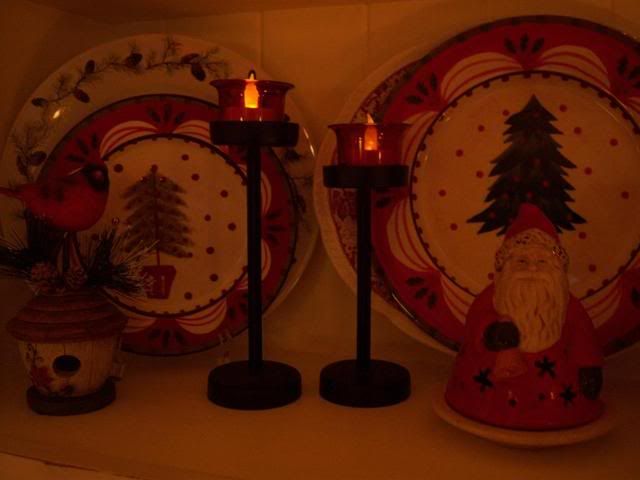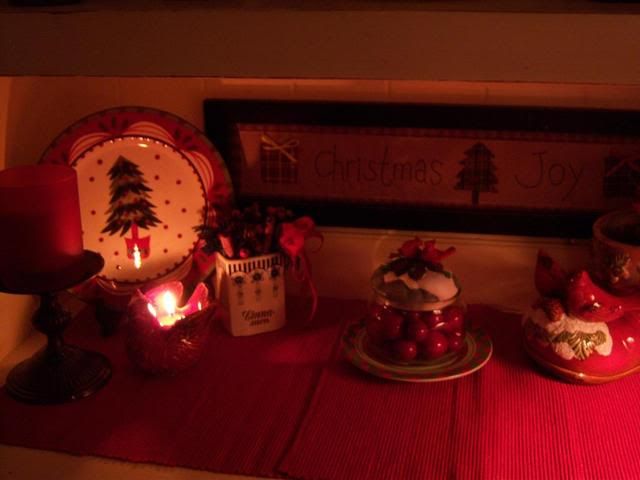 I'm off to take some more pics to post..
I'm looking forward to checking out all your posts too..
seems like 'It's Beginning To Look Alot Like Christmas' around here!!
jane