Powder Room Redo
gpraceman55
August 22, 2013
We redid our 5' x 5' powder room recently along with a kitchen and family room reno. It wasn't our intention to redo it at the time, but the hardwood floor guy asked if I could remove the toilet so he could get the floors sanded there. Well, if the toilet was coming out, I was going to also take out the pedestal sink (I hate the things - no storage). I told DW that now that it is out, it isn't going back in. Fortunately, she agreed.
I wish that I had some before pictures, so I'll just have to describe it. The builder and the previous (and original) home owner went really cheap with everything. It had a very plain pedestal sink with an ultra cheap chrome faucet. A cheap oval mirror above it, with a cheap brass light fixture above that. TP holder was cheap chrome and recessed into the wall. Due to the pedestal sink, we had a small cabinet in there for TP and cleaning supplies. There was no towel holder to wipe your hands off on. To top that off, it had a really loud bath fan.
We found a vanity that we liked, off of the Home Depot website. The stain is close to that of the cabinets that went into our kitchen. We just wish that it had the door hinges on the other side. We didn't particularly like the black granite top that it came with. With our good experience with redoing our fireplace surround and hearth with soapstone, I decided to do a DIY soapstone countertop and backsplash for it. Soapstone is not hard to work with using regular woodworking tools. I fitted it with a hammered copper sink, to coordinate with our kitchen farmhouse sink and installed a brushed nickel faucet.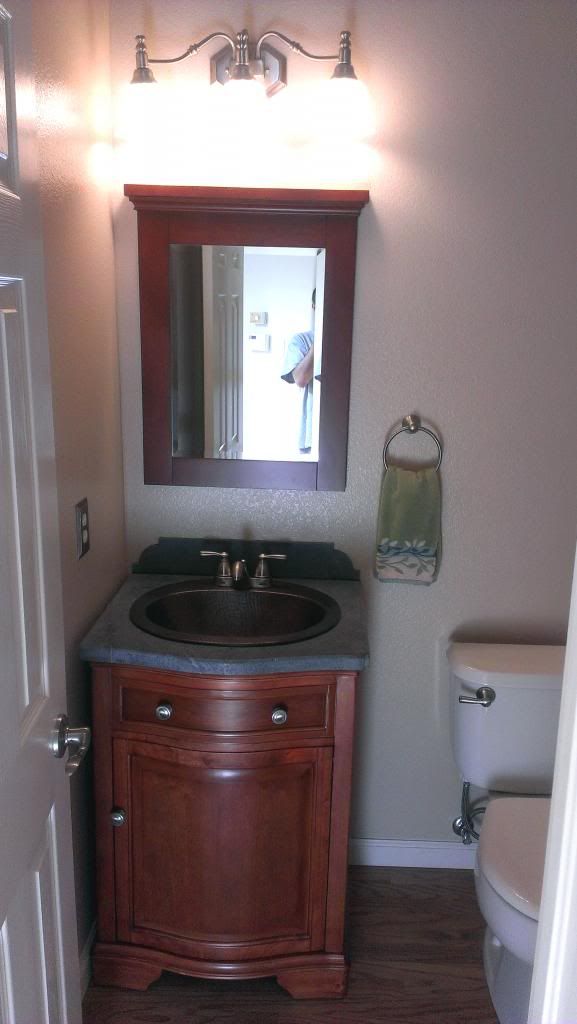 Here's a better view of the counter and sink. On the backsplash, I saw that end profile somewhere on the web and just had to do it. Outlet and switch plates were changed out to coppery looking ones. A brushed nickel towel ring was added.
We love having storage now for TP and cleaning supplies.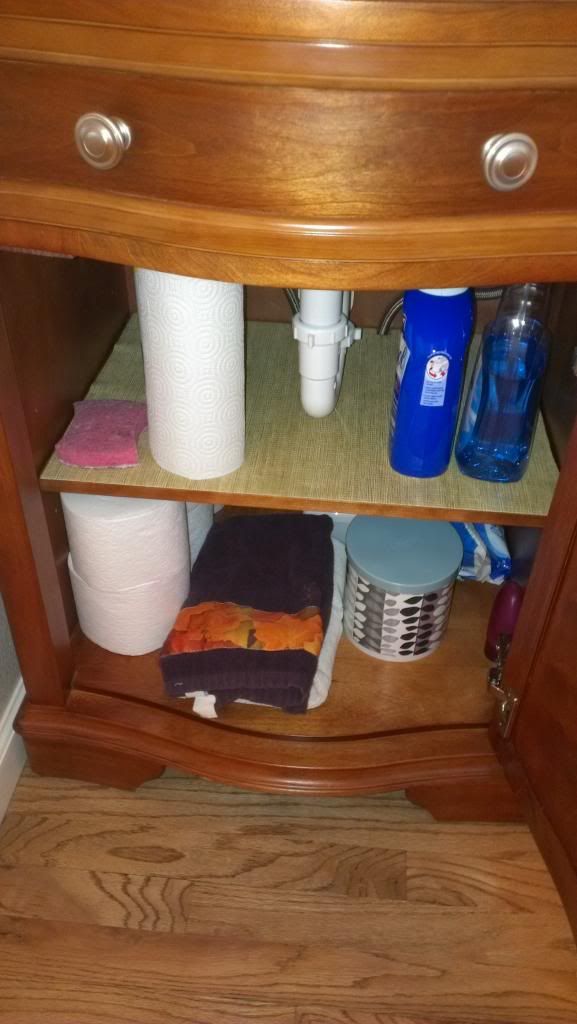 Above the vanity is a matching mirror and is topped off with a brushed nickel light fixture.
Toilet handle and TP holder changed out to brushed nickel. We like how you can more easily change out the TP with this holder (just flip it up). The water valves for the toilet and vanity were replaced with ones that only take a 1/4 turn to shut. The old ones were leaky anyway.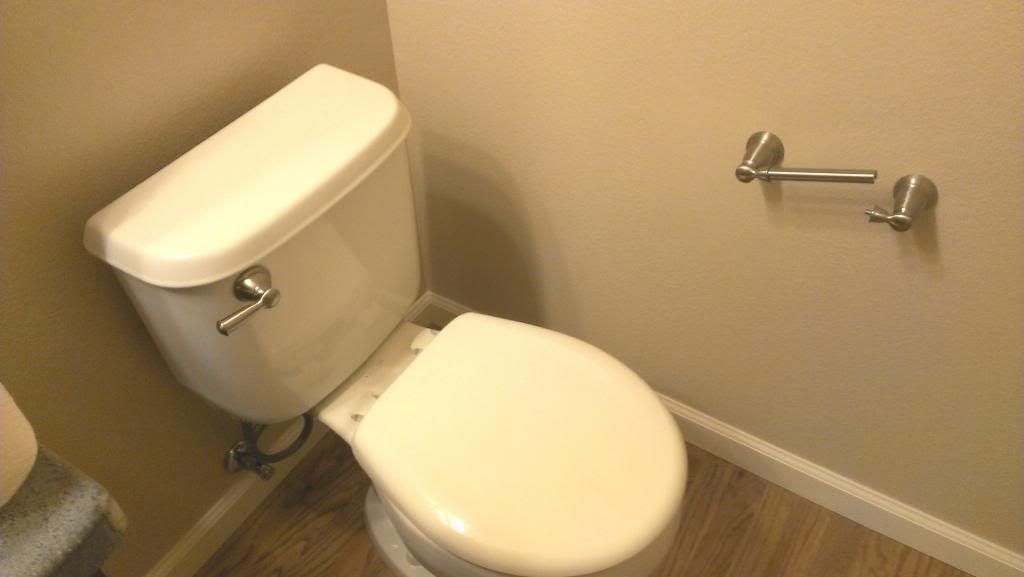 Coordinating trash can and vent cover. Walls have a fresh coat of paint and the baseboards are all new. Freshly redone hardwoods in a lighter color.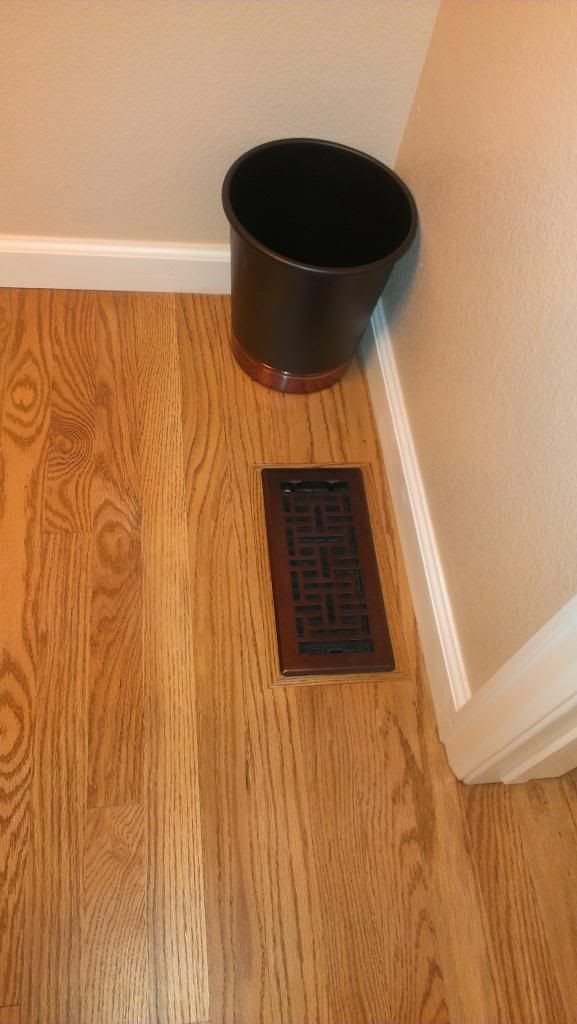 All of the brass has now been purged from the bathroom, including the door handles and hinges. The bath fan was also replaced with a quieter one.