More Christmas To Share ....Pic Heavy..
Got a chance today to catch up on some of your posts, and also to post some more pictures.
Here's the FR Tree & Mantel -
Small Train & Village Display for our Youngest GrSon...
I usually decorate this main tree pretty much the same every yr...lots of old ornaments from over the yrs. Also newer ones I love adding from our Family Reunion - Ornament Grab Bag Exchange..It's become a tradition for over 10 yrs now.
Closer look of Mantel Lit up...I added some of my Santas in with greens and the new CTS Lanterns that I'm 'beating to death'! I found this old framed print in a Consignment Shop last yr. I loved the winter scene for the Season. The original was painted by a local New England artist.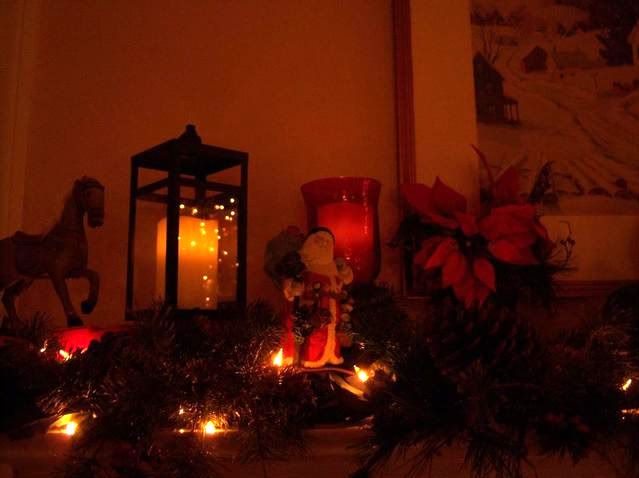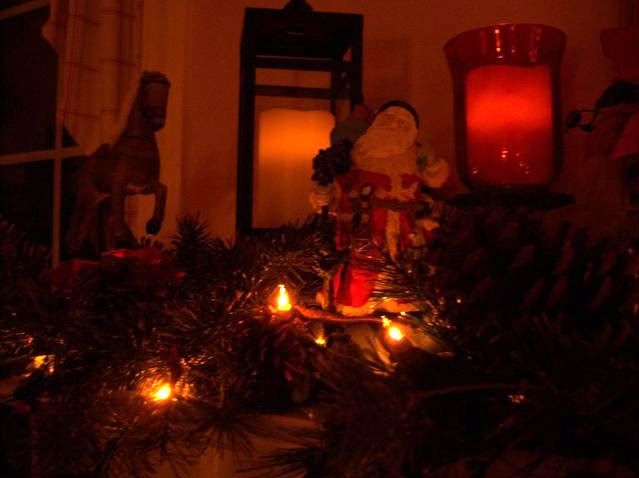 Hope you enjoyed looking..
I still have some more pic I'll put in another post.
jane