Dollbaby Dining Room Christmas Decor (pic heavy)
jeannespines
December 7, 2012
Got Dollbaby all 'dolled up' for Christmas this afternoon...here she is ready to celebrate the holidays ...dressed in my very old 'tap dancing outfit' handmade by my Mom many yrs ago!
Do we look alike? (the outfit is a little big but we make it work) LOL!
For Dollbaby's tray'scape, I bring out this Nativity set ...gifted from my Mom & Dad many yrs ago when they were Winter Texans & brought us back gifts from Mexico. I love it ...reminds me of the 'Precious Moments' children. Hey, Dollbaby is also wearing my 'shoes' from my cedar chest: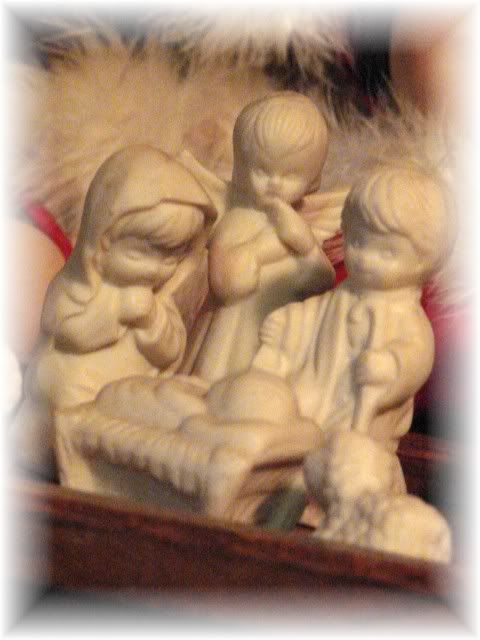 Dining table got an Angel centerpc today, too:

Closer view:

Here's a look at the buffet now:

Tis the Season ... have a great weekend! TFLookin'! Jeanne S.