Do you use 'Books' in your Christmas Decor? Post here, please!
jeannespines
December 8, 2011
A few of us were talking about a fav books & I posted a pic on another thread ... so thought I'd start a link to see if anyone else uses Christmas or fav books in their decor.
This is a new version of 'Twas the Night before Christmas' ...with 'animated' pics on each page...gr'kids love it & it fit w/my Santa globe (making a list & checking it twice):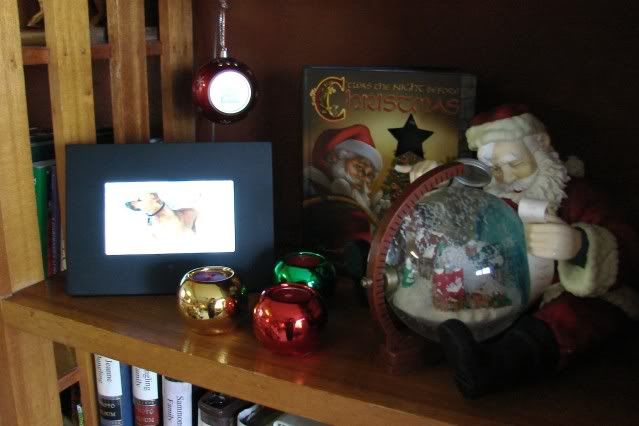 & here's my fav book from a few yrs back 'Stranger in the Woods' ...photo illustrations...I love it!
And here's the book shelf wall in LR:
Got one to share with us??? I know Purplemoon posted a pic, too, on another thread. Jeanne S.