Frosty (is also a 'bookworm') Vignette
jeannespines
December 22, 2010
Frosty the snowman, was a happy jolly soul,
with a corncob pipe & a button nose & two eyes made of coal.
This Frosty lays on the LR divider by the front door ...I've had him several yrs & I change him out with an Angel who also likes to read there!
Behind him are 3 Angel children who innocense portray peace & goodwill: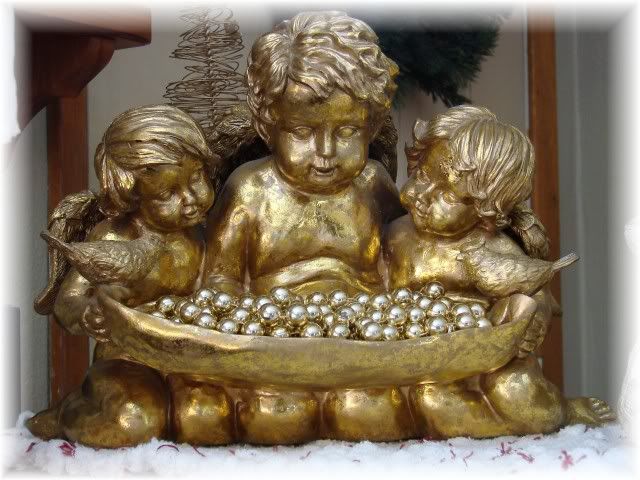 Backside of the room divider:
The runner was purchased at a craft show some yrs back...made by a rugmaker. Merry Christmas, Holiday-ers! Jeanne S.