Let it snow, let it snow, let it snow ...Snowmen!
jeannespines
December 9, 2012
We got our 1st snow of the season today (it's mostly green out there now as it warmed up to 34) ...but there was snow...here's that Woodland vignette I shared yesterday but this morning w/snow outdoors!
...and the patio table centerpc:

So I worked a few hours this afternoon decorating the porch with 'SNOWMEN!' Here's a few pics as it was getting dark:
Snowman & Woodland Santa:

And on the Hoosier cabinet: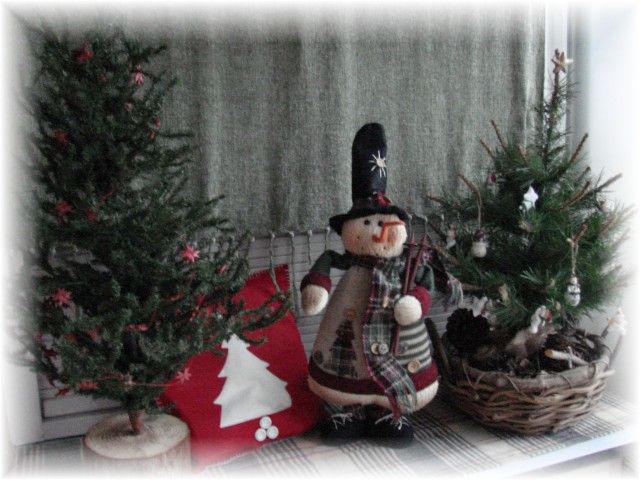 This wonderful snowman came all the way from AZ a couple yrs ago! (from a good friend here on the forum) I love, love, his crooked carrot nose!
On top of the Hoosier cabinet on the porch are some pine trees & these guys ...Santa is a garage sale find & the wood jointed bear I've had for many yrs!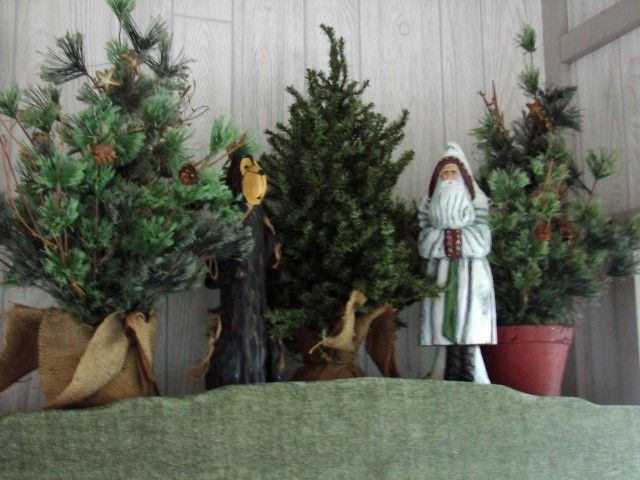 One more 'rocking' friend who likes the snow, too....sitting in the gr'kids rocker w/warm red mittens!
Well,