Some more Porch & Woodland Decor
jeannespines
December 10, 2010
Yeah, I can post some pics now! Thanks Web guru!
Here's that new woodsy Santa that I showed you & this is a night time shot of the Woodland vignette on my porch: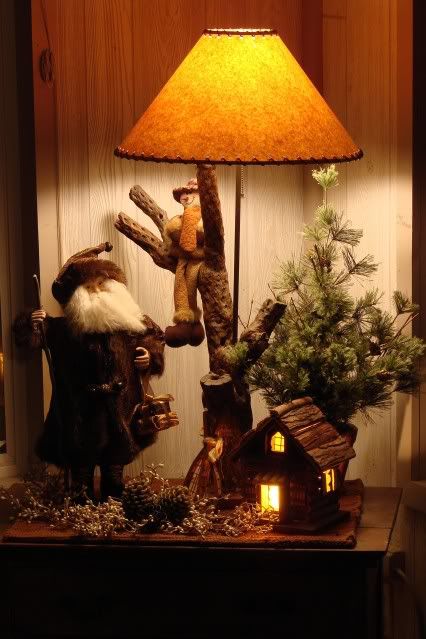 I added a couple pinecone candles & a small metal pinecone, a "furry" outfitted snowman in the tree lamp, the little wood lighted cabin I purchased some yrs bk in MN, a white berry garland, wooden snowshoes ornie (leanin' against tree lamp) & a potted faux tree w/pinecones..>I've used most of this in other "Up North" decor...here's close-up of snowman:
One more pic with the light turned on...note that his original "staff" is gone & I have given him a Curly Willow walking stick:
Here's wood wall shelf on porch that my DH made from old barnwood some yrs back...it's home for the snowmen & families:
Close-up of bottom shelf...the family one is new last yr from one of DD's: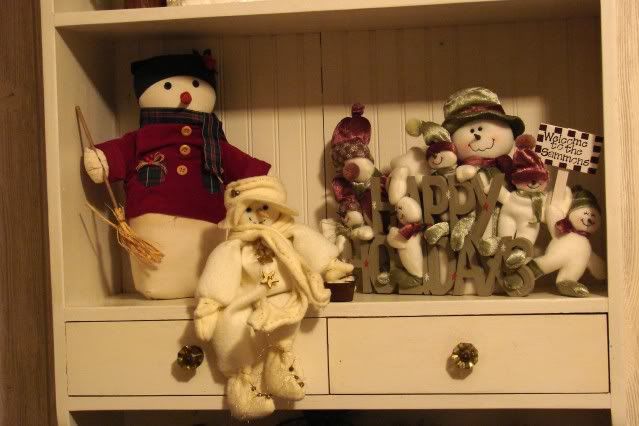 Gotta love snowmen if you live in IA! TFlookin'! Jeanne S.