Yay!! The outside is done.
decorcrzy
December 2, 2012
First of all I must confess to lurking here for a while and I must say that I have enjoyed looking at everyone's everything lol(hope that came out right). Anyway you all know what I mean.
We finally finished the outside, thank goodness. I don't think my fingers could take much more(sometimes it was in the 30's).
The front door.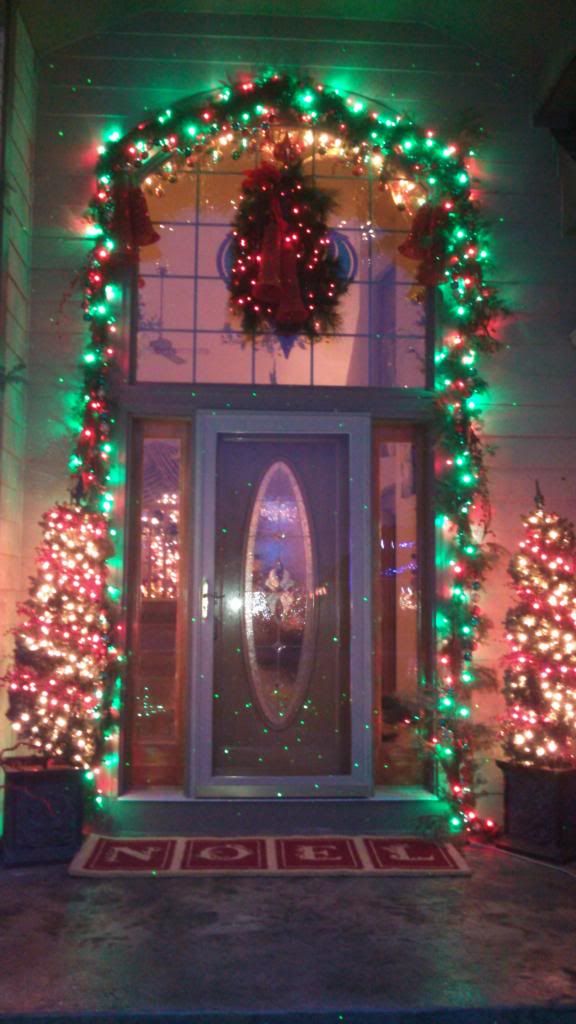 I really think that the garland was the hardest and most awkward to do.
The tiny specks of green are from the blisslight laser light which we used in place of flood lights this year.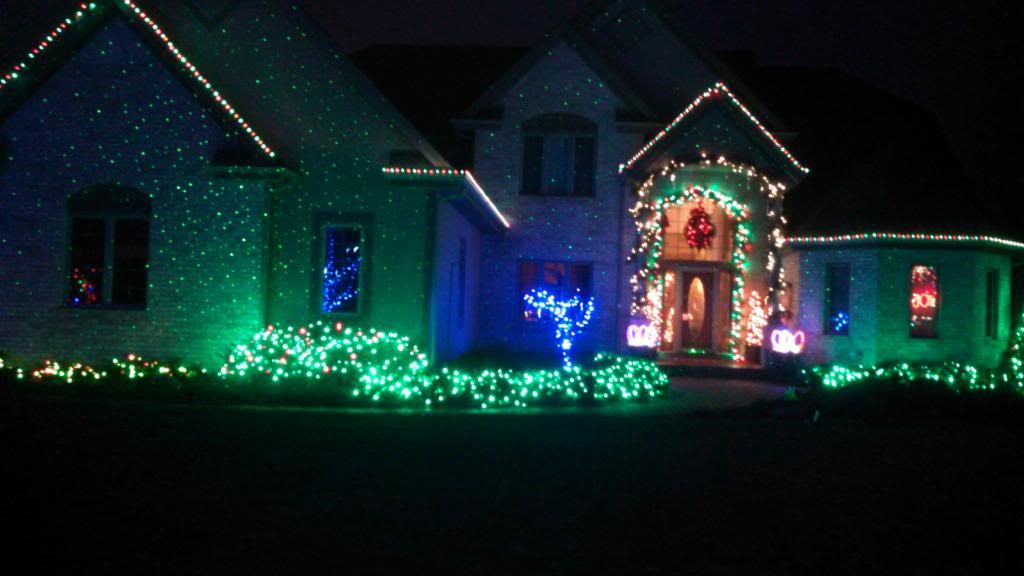 This year we made "sparkle balls" to place in the trees on the side of the driveway. I came across them when I was googling christmas decorations one day. All they are is clear solo cups with a string of lights in them. DH had a great time making them these past weeks, he is such a great sport. During the day they look like solo cups, but at night they look pretty cool. Time for me to head in to the warm indoors and get to work inside. Everyone keep posting love getting new ideas.