Porch Tree & Finished with Porch Decor!
jeannespines
December 12, 2010
Blizzards are good for something...they make you stay home! LOL! Here's some pics I took on this sunshiny day...with winds howling & just above 0 temps! The porch is off DR sliding doors so I decorate alot out there & we use it for overflow at Christmas, too. Here's the faux tree:
It's a cool tree that I've had about 10 yrs now...love the greenery & pinecones...here's a close-up ...I sparsely dec this one...white birds, stars, red gardland & a few dark metal ornies: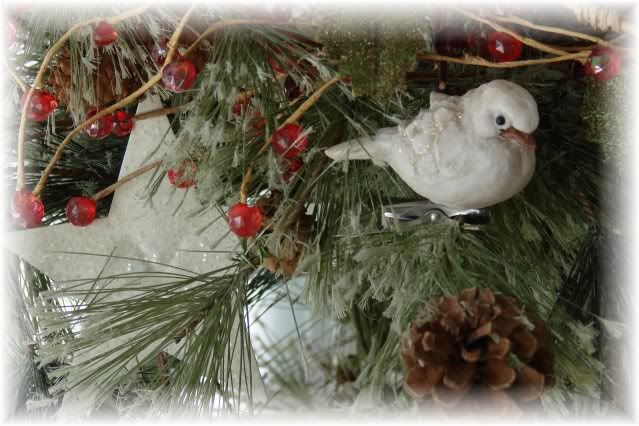 And here's that iceskating pond in daylight...I've posted a night shot on a diff thread:
You may have guessed with a name like "jeannespines" that I enjoy pine trees...here's a few more in porch decor. This is snowmen playing...used that big green platter (Gabriel Pottery that you've seen in my t'scapes this summer) for tabletop since round glass had to go indoors under vine tree in DR:
Here's another little pine behind the "Snowmen Carolers" that sits in the corner behind table/chairs. I bought the carolers yrs ago when I crafted with an old friend:
More pines trees...here's Hoosier Cabinet (known as the game cabinet to GK's)...I covered the doors with green throw to hide the Hydrangea prints on the doors: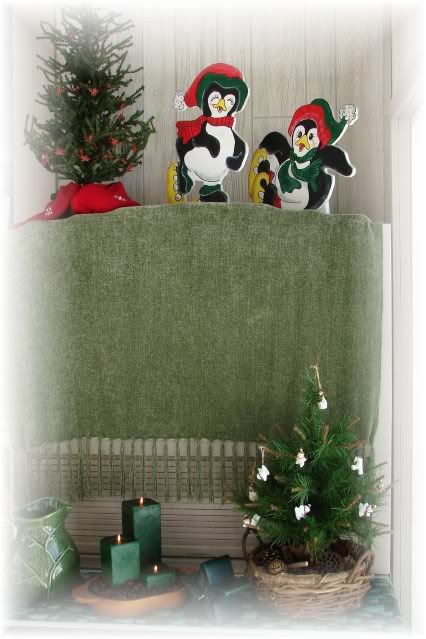 Close-up of Penguin Ice Skaters...DH made several yrs ago & I painted...
And tabletop of Hoosier...that's my recent $5 pitcher from GW...pines again! LOL!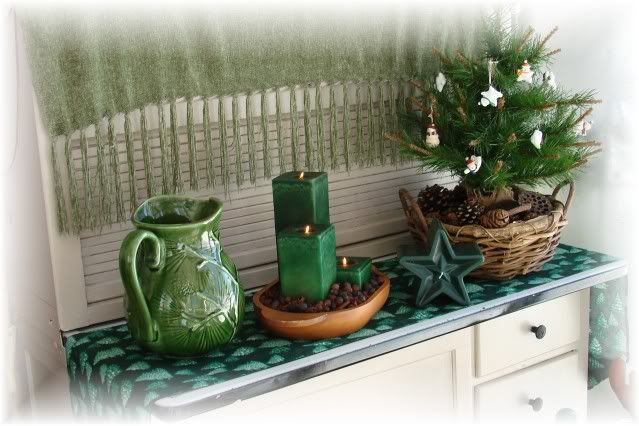 And here's a cuddly Rudolph (been around for awhile) that sits in the GK's rocking chair...a find from MN vac...DH fixed it & I painted it some yrs back: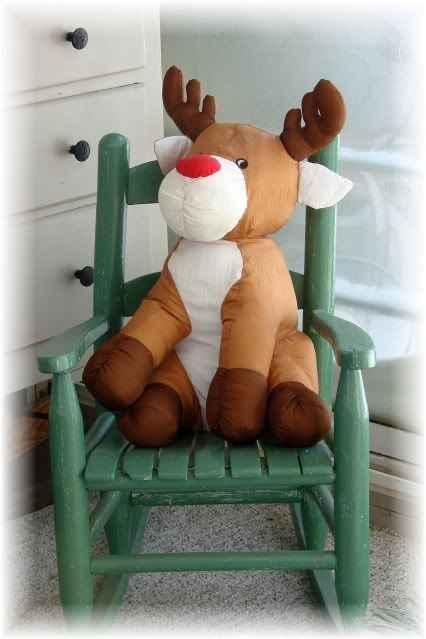 That Rudolph has been carried around & hugged by many...he's a softie! This is my newest floppy snowman I found last yr after Christmas. The print is old bushel baskets & blue enamelware pots...fits the season!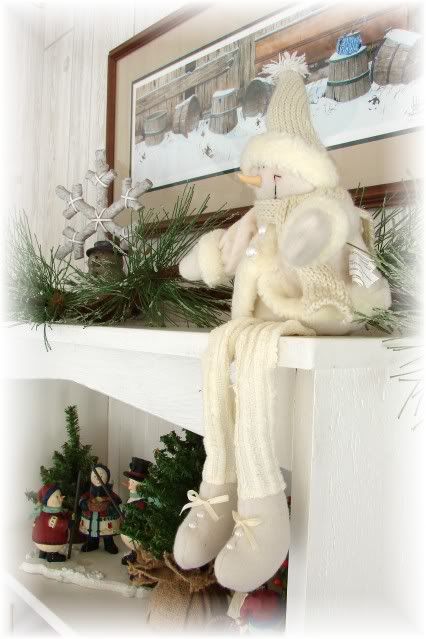 Ok, I've rattled on...my body says enough for today! TFlookin'...hope you enjoy! Stay warm! Jeanne S.