Surprise Package came last night!
jeannespines
December 21, 2010
Got home from book club & a pkg lay on the counter...from the sunny state of AZ...from Karen, aka, Purplemoon! What a fun surpise! Of course, I opened it right away! Here's some pics: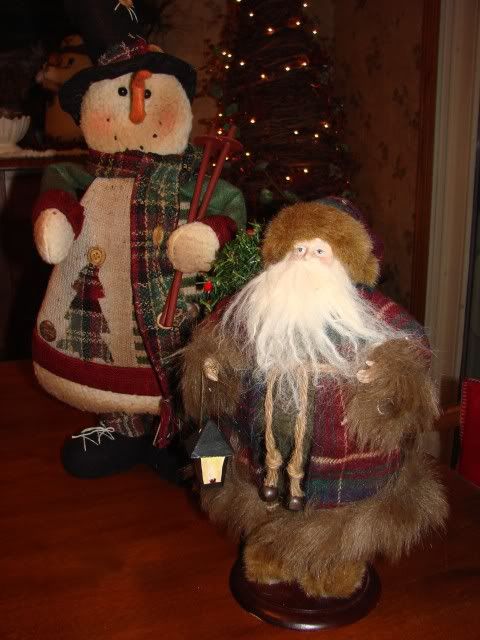 Aren't they JUST the cutest pair!!! Here's a closer look at the snowman...his carrot nose is bent & his arms bend & he freestands on his own two booted feet!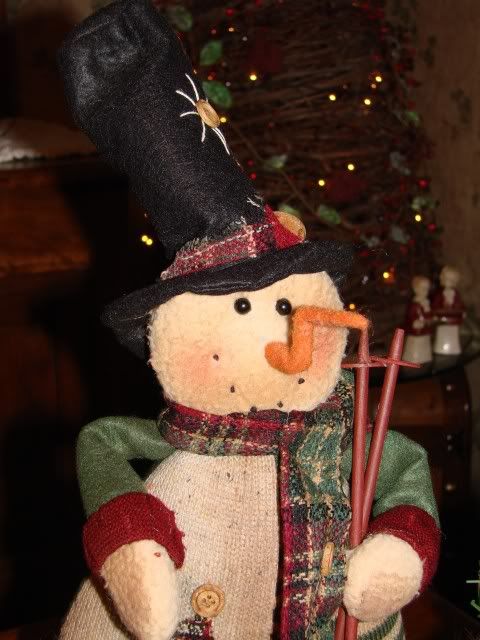 Today I found him a home on the porch with the other snowmen...here he is on Hoosier cabinet counter:
I love 'em! Here's a precious "Woodland Santa" ... he is much shorter than the one I bought recently after seeing Purplemoon's "woodsy" table decor! (the one that was too tall for my shelf).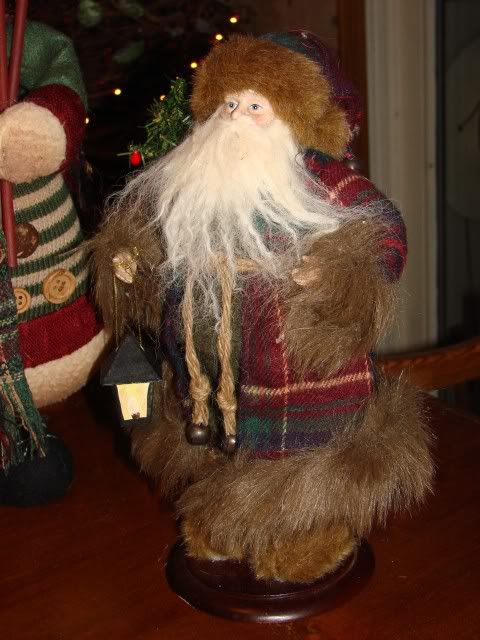 Isn't he just wonderful!!! Thank you, Purplemoon...I guess I was a "very good girl" this yr! What a surprise! You know, great minds think alike...I have a couple things sitting on my desk that I've needed to find a box for...the PO box wasn't deep enough! LOL! So, I'm looking! Jeanne S.