So are we all sick???
At the end of last week I decided I was done decorating and only had the clean-up left and the extra stuff to put away. My last project was the simple, real garland on the stairs so I did that Saturday. But wait, I want to use this somewhere and I want to have that on display. So I end up adding more and tweaking things!!! So much for being done :)
Christmas tree in the den (where we watch TV) was done 2 weeks ago, but I just added the Santa x-stitch pic to the door of the cabinet the tree is sitting on. Love that picture!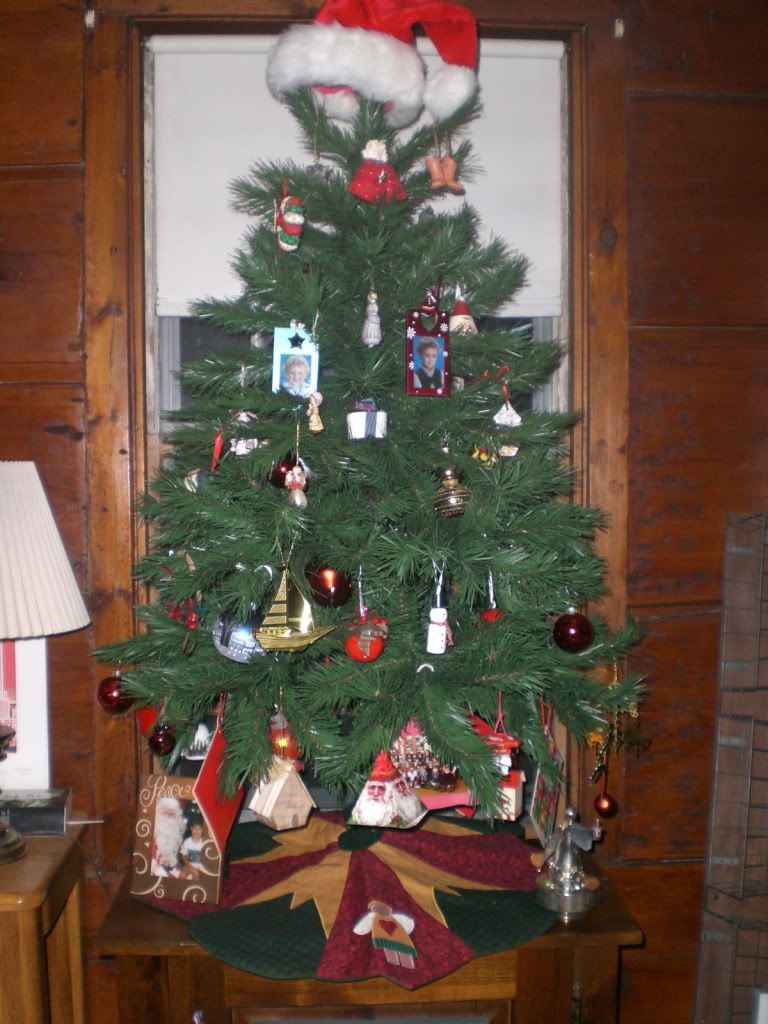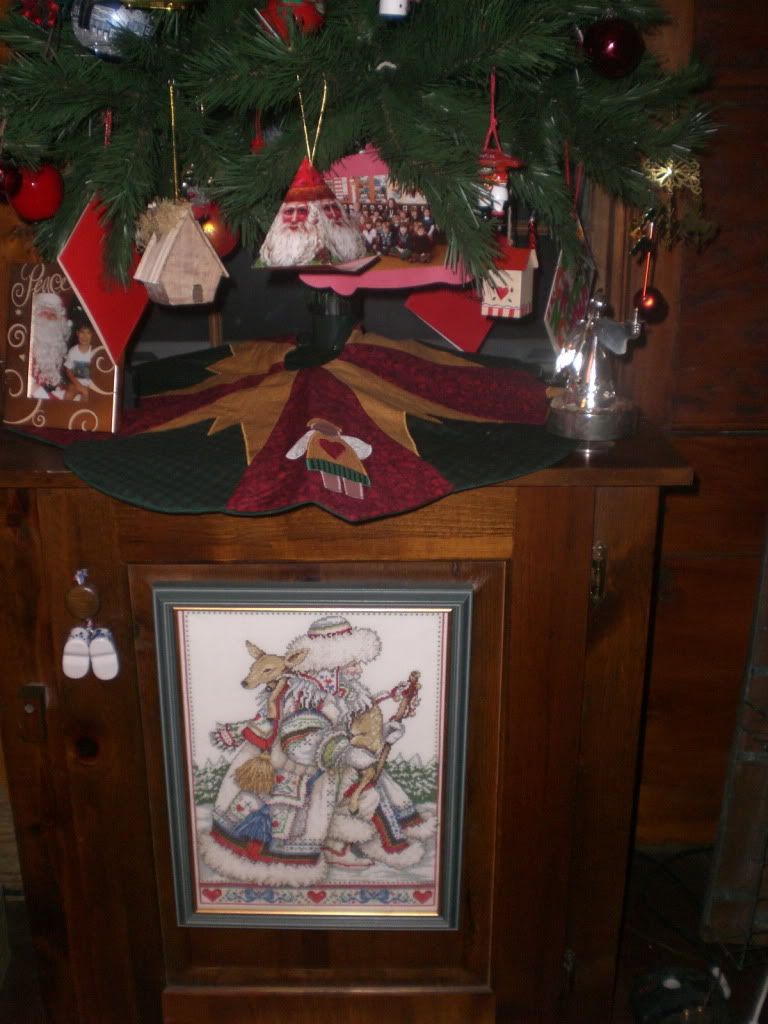 I love the 12 Days of Christmas and I'm a sucker for anything with that theme. So though the garland on the wall unit was done 2 weeks ago, today I added my latest 12 doc ornies (just card stock on a ribbon):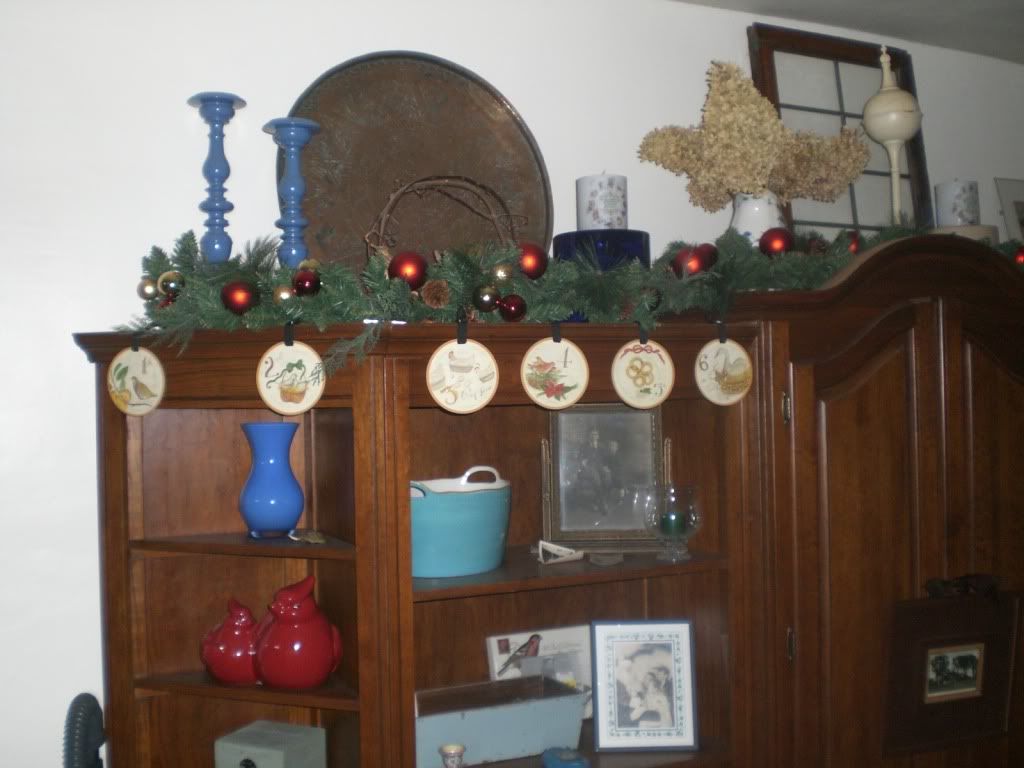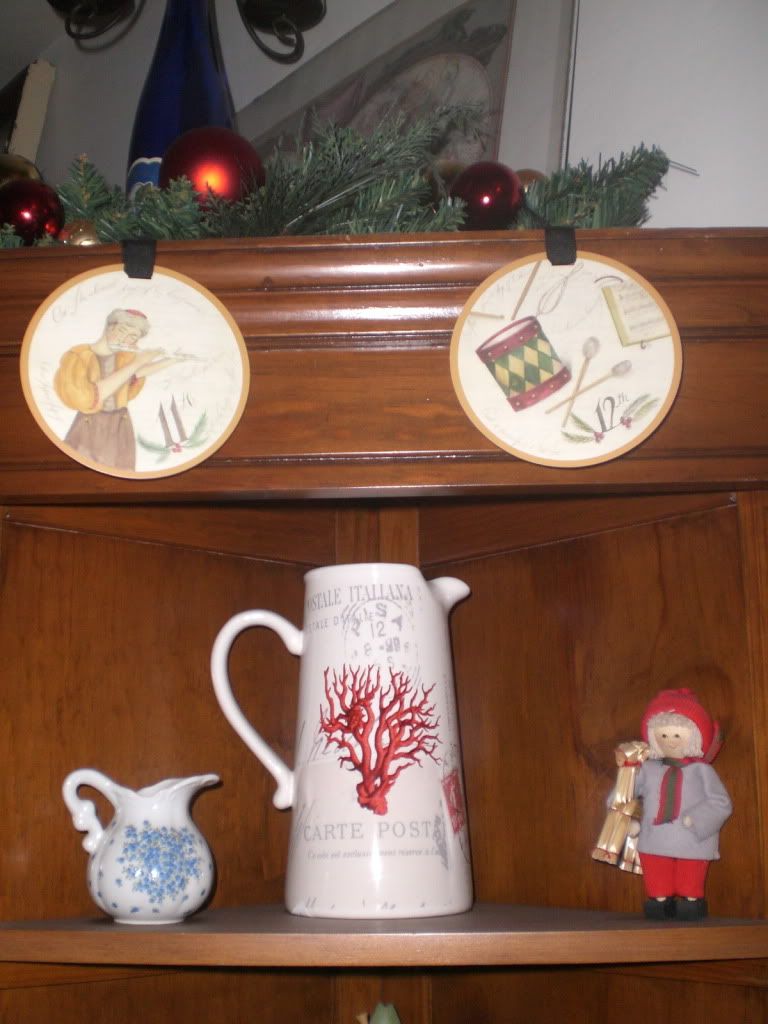 The bedroom was looking a little bare of Christmas, so I hung some ornaments on the fireplace screen: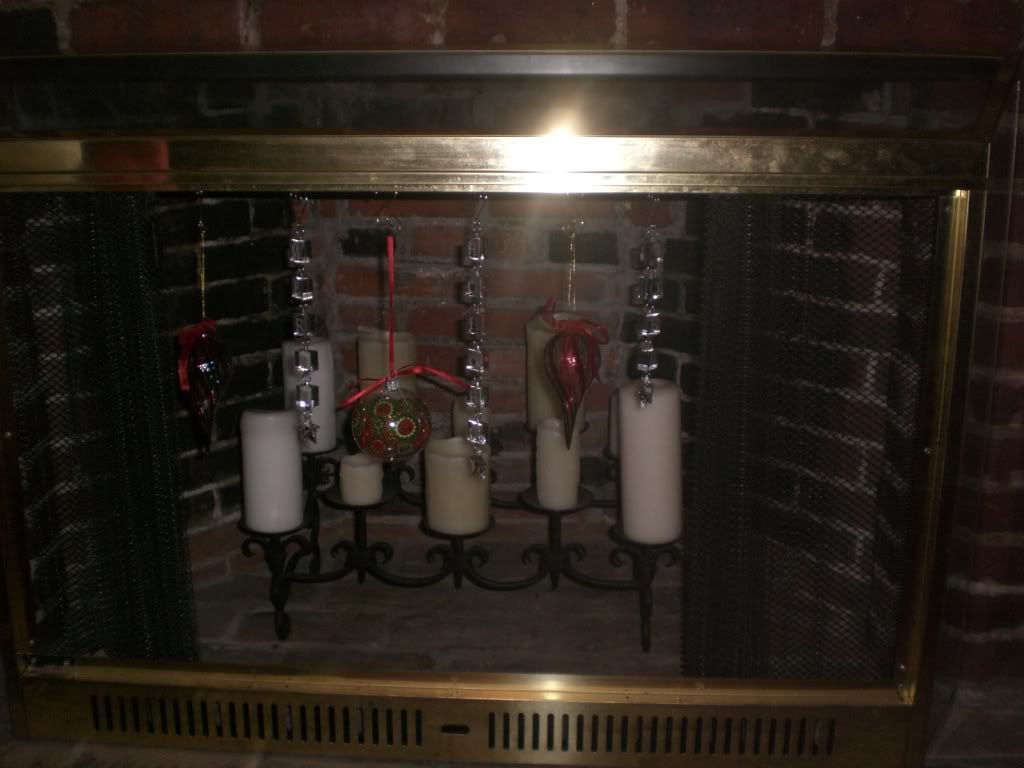 The very simple garland (I have to leave the railing clear for my elderly parents). Please ignore the interrupted painting in progress!: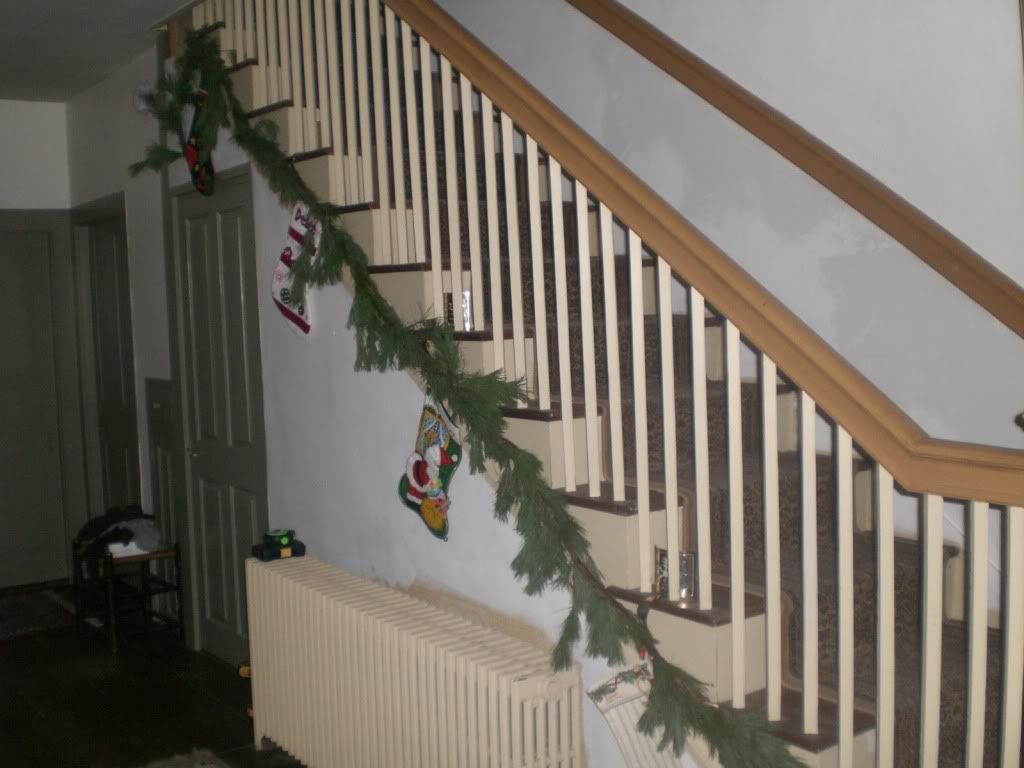 Upstairs hall garland :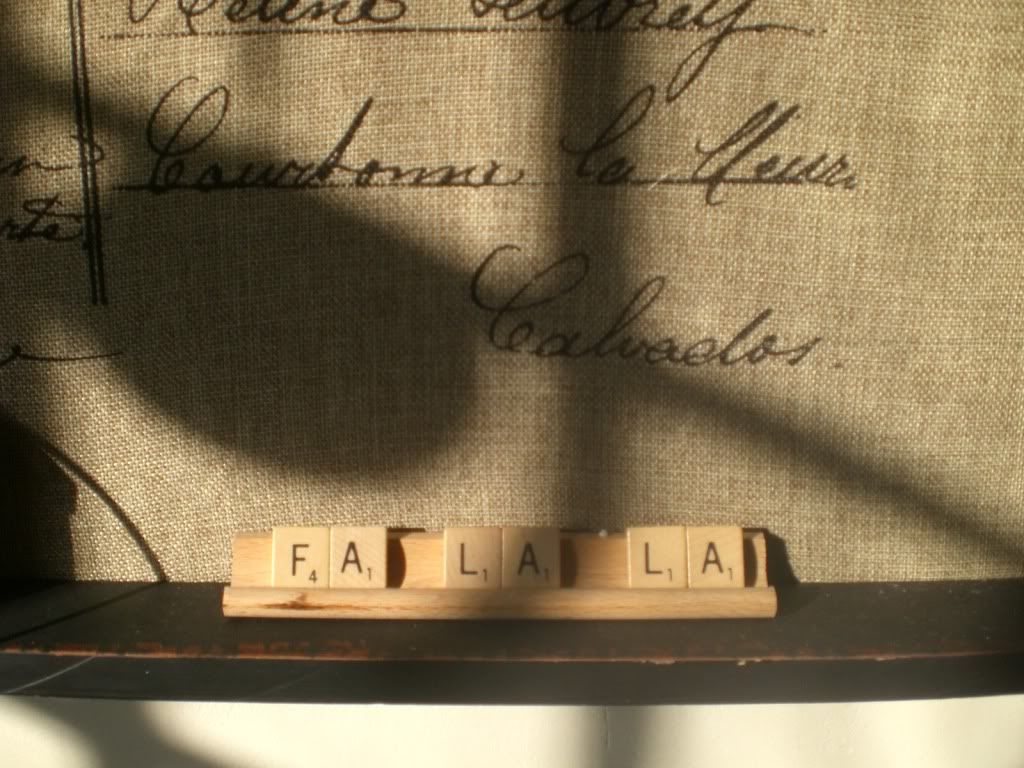 Cute Christmas tree chalk board I just bought this weekend and then had to find a place for it: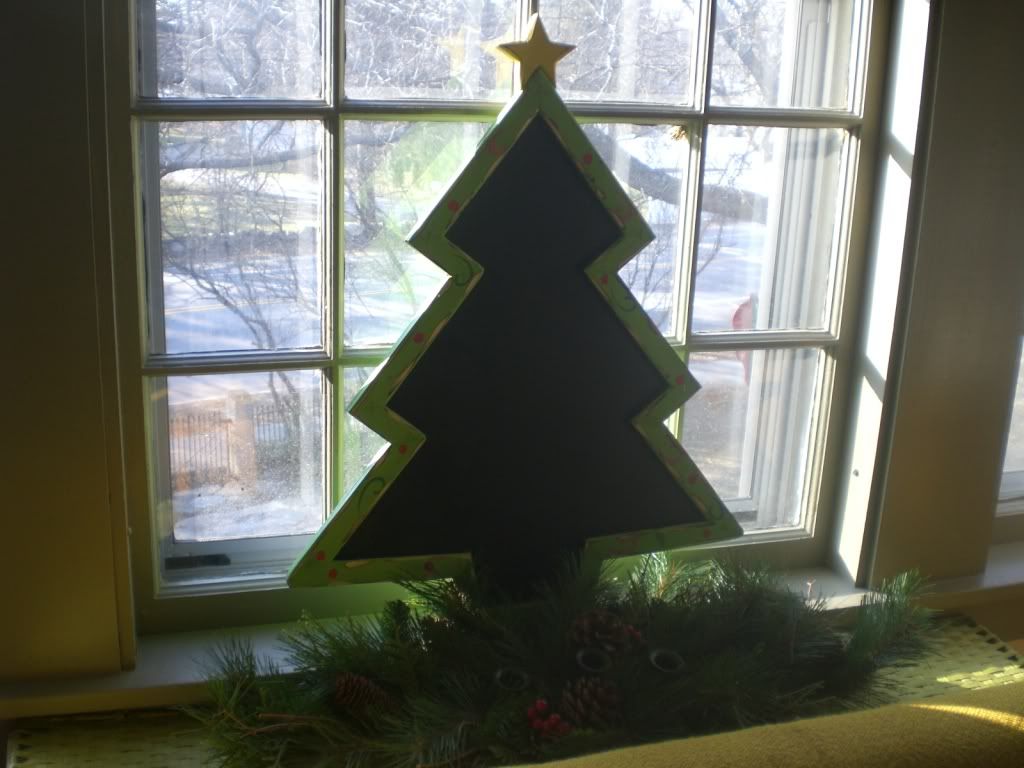 Okay other than making some white felt stockings, I promise promise promise, I am DONE!!!!