New XMAS Additons
yachter123
December 21, 2010
The lovely friend of my sons who made me a Christmas cross-stitch last year, surprised me with another one this year.
Also, my little counter vignette got a new cinnamon bun candle (Michaels on clearance $1) and a cute candycane tree (local drugstore $1) almost forgot the cupcake candle, (Gordman's for $3.99)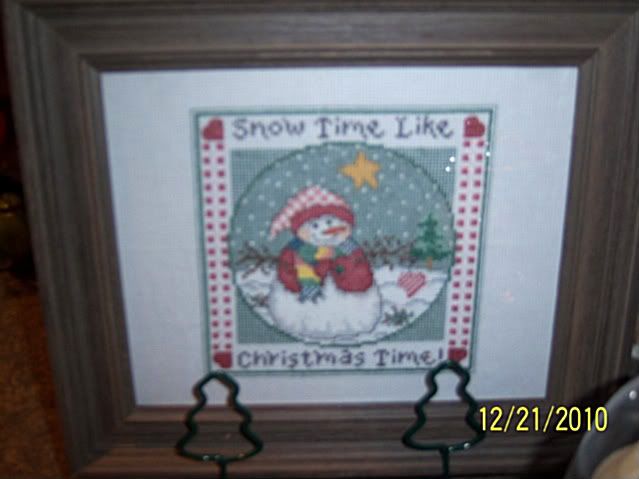 Then that naughty Karen surprised me AGAIN with another gift!!!! I had mentioned here how much I liked Jeannespines Woodland Santa's and Karen surprised me with one of my own!!!
She also sent along a "friendship jar" that just is adorable, all the little things one needs when having stress!!!
I don't how to thank her, she is just too sweet & giving to everyone!!!!
My sunroom happens to be decorated in Northwoods, so I made a small vignette with my new Woodsy Santa.

Sorry about some of the blurry pictures, busy trying to get house in shape for Christmas & just had a few seconds to work on a few pictures.