Some Christmas Pics
Hi all
Dec has been a trying month, first my furnace went out and I was wo/heat for a number of days, problem fixed, then went out again--its since been fixed. The $ hit wasn't too bad, could have been really much worse if I wasn't able to fix the same problem myself at no cost.
Then a few days before Christmas, my little parrot Houdi of 25+ yrs died--for a Nanday Conure he was an old bird and was aging, so that it happened was something I was prepared for, but it still hurt to lose him.
I discovered by googling the info on his leg band, that he was captured in the wild--so I have no idea how old he really was.
Anyway, I decided against the big tree and used things that would survive the young cats for fear of breakage. It worked out pretty.
Jim
Have a Happy New Year
I took down my fowl painting so I could put the faux deer head on this wall and added the other dog pics.
The cats are MsK and Tigger.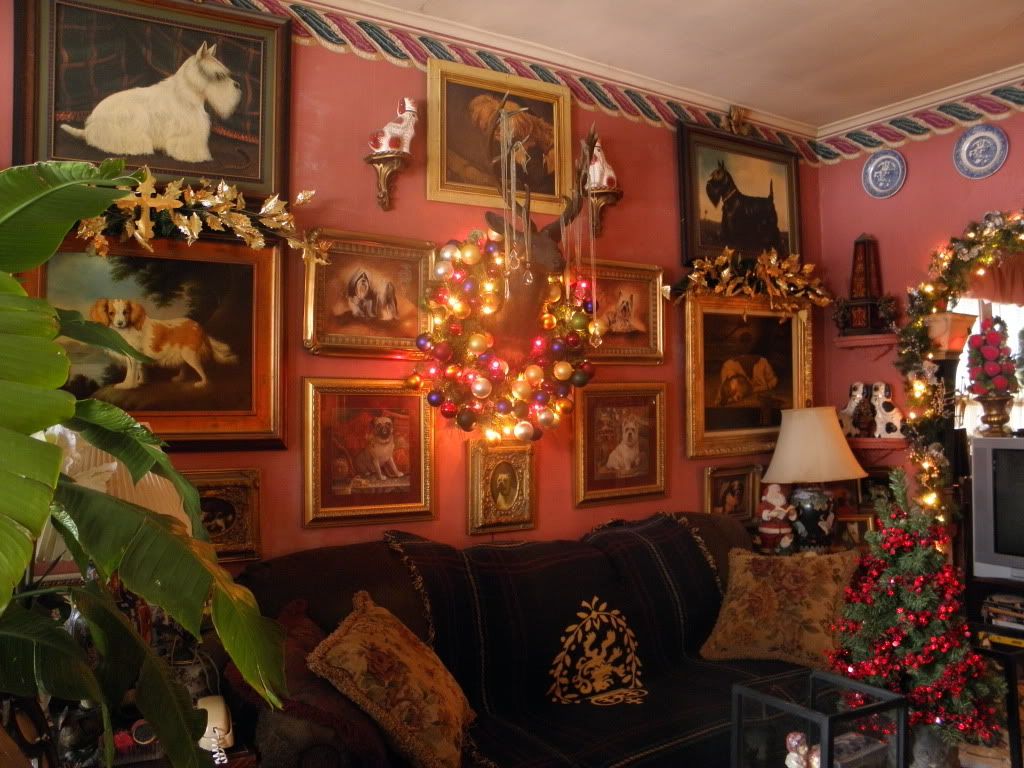 My 3 Wise Men that are new this yr.
I haven't rally been able to take a good pic of the gold tree in my urn.
The epergne on the table was a Christmas gift from a friend.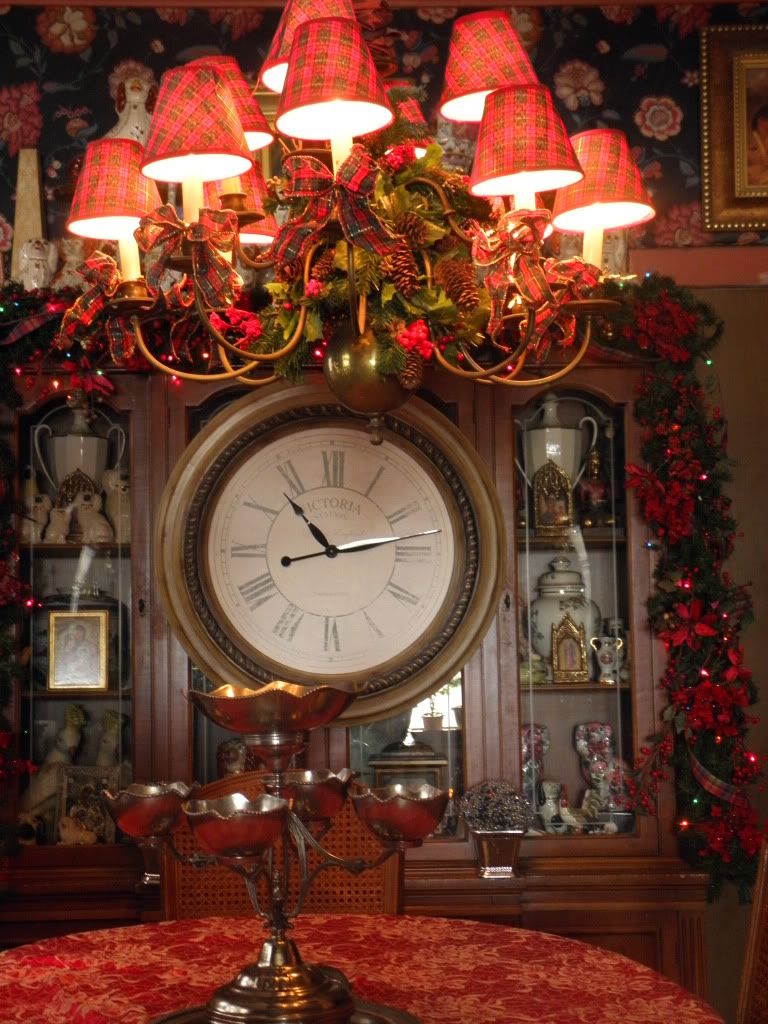 My new foil faux candy Santas.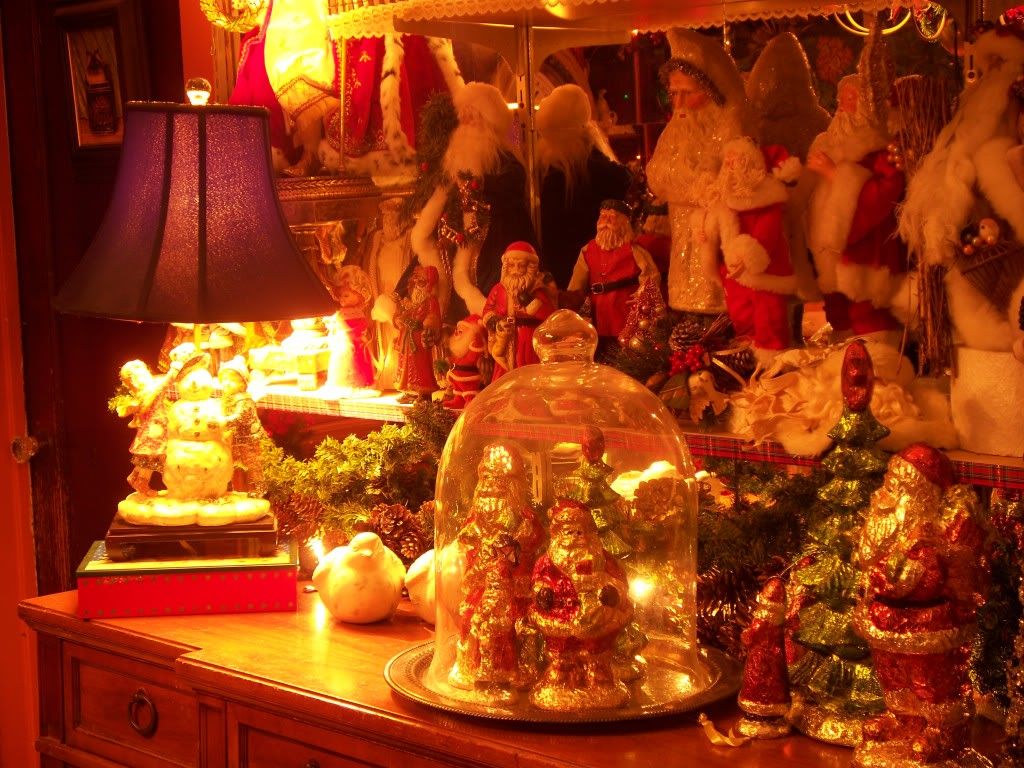 The lamp w/snowman was a happy error. The glue on the dog lamp dried up when I received it, I never re-glued the dog--only used tack wax, and then I was able to use the snowman vignette on it.