What a cool find ... Mikasa Elegance Collection Artic Animals
jeannespines
December 18, 2013
Wow ... Our good friend here on the Holiday forum found this gorgeous piece for me when I oooo'ed & awe'd over her Santa Mikasa Elegance collection!
Right now I set it on the Pfalzgraff Winterfrost tray with my dishes...isn't it just beautiful...love all the animals. My Winterfrost collection has the 'polar bear' as part of the design inside the bowls.
I LOVE this Mikasa piece that PM found! I'm thinking of displaying it separately on a cake plate w/snow & a few small glass ornaments...but right now it is here.
If you missed Purplemoon's post of her collection, I'll add the link.
Still smiling, Jeanne S.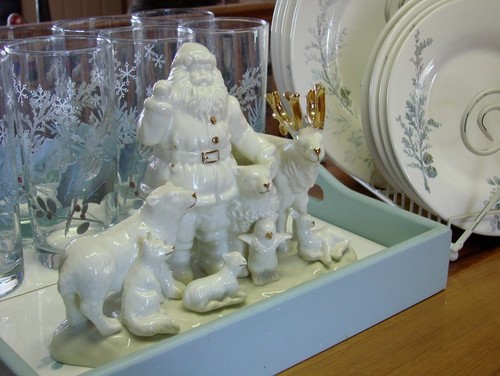 Here is a link that might be useful: Purplemoon's Holiday Elegance Collection